James Martin announces On The Road Again live tour, get tickets now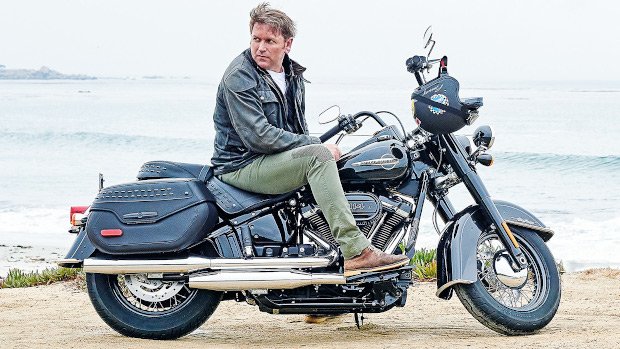 Celebrity chef to take his fast paced, interactive stage show across the UK this October
Renowned celebrity chef James Martin is heading on tour this October, with tickets on sale now.
Known for his fast paced, personable style, the star of Saturday Morning with James Martin takes his new live show, On The Road Again, to 19 cities across the UK, kicking things off in Grimsby on Wed 3 Oct and finishing up at Harrogate Convention Centre on Wed 24 Oct.
Martin says: 'I can't wait to get back on the road for this tour. Last time around I was absolutely blown away by the reception. It was really thrilling to be able interact more directly with an audience, which is something I can't do on TV.
'Lots has happened since the last tour, I've been on a culinary journey of a lifetime with my French and American Adventure TV shows and my Saturday morning show. I hope to integrate these fabulous food experiences in to a tasty live show.
'I'll be pulling together my favourite recipes and mixing in plenty of surprises and special guests in what I hope is going to be feast of a performance!'
James Martin On The Road Again UK tour dates:
Wed 3 Oct – Auditorium, Grimsby
Thu 4 Oct – Barbican, York
Fri 5 Oct – Victoria Hall, Stoke On Trent
Sun 7 Oct – Venue, Hull
Mon 8 Oct – City Hall, Sheffield
Tue 9 Oct – Guildhall, Preston
Wed 10 Oct – Royal Concert Hall, Nottingham
Thu 11 Oct – Opera House, Manchester
Sat 13 Oct – The Anvil, Basingstoke
Sun 14 Oct – Symphony Hall, Birmingham
Mon 15 Oct – City Hall, Newcastle
Tue 16 Oct – Empire Theatre, Liverpool
Wed 17 Oct – New Wimbledon Theatre, London
Fri 19 Oct – Pavilions, Plymouth
Sat 20 Oct – Pavilion Theatre, Bournemouth
Sun 21 Oct – Brighton Centre, Brighton
Mon 22 Oct – St David Hall, Cardiff
Tue 23 Oct – Guildhall, Portsmouth
Wed 24 Oct – Convention Centre, Harrogate
Tickets are on sale now, go get 'em.