The Cure's Robert Smith working on new songs
Bang Showbiz
10 April 2018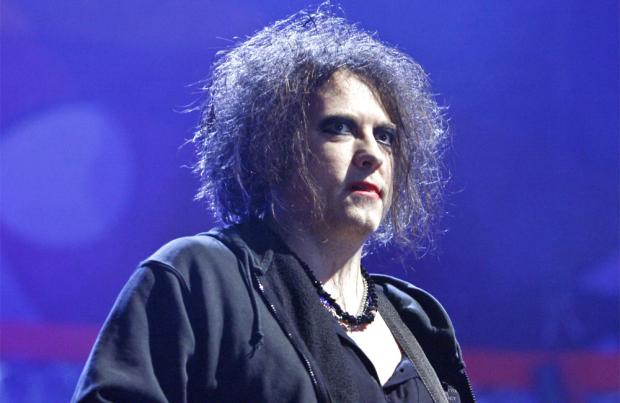 Robert Smith has revealed he's working on new music for his band The Cure after being inspired by new music he's listened to since organising the line-up for Meltdown Festival
The Cure's Robert Smith has been working on new music.
The 'Just Like Heaven' hitmaker has been inspired to head back into the studio after curating the bill for Meltdown Festival this year and listening to the various acts.
He told Matt Everitt on BBC 6 Music: "I've listened to more new music in the last six months than I ever have.
"I've suddenly fallen in love with the idea of writing new songs, so it's had a really good effect on me.
"I booked some time to do some demos next month.
"Some of it's really good, some of it not so good.
"I never wanted to be in a position where I was forcing myself to write, I've never felt comfortable with that."
The emo rockers will mark their 40th anniversary as a band with a special gig at Barclaycard presents British Summer Time Hyde Park this summer, and there is now hope that new songs could be released by the band.
The 'Boys Don't Cry' hitmakers have produced 30 million combined sales of 13 studio albums and more than 40 singles during their four-decade career, and will celebrate the milestone performing at the iconic landmark on July 7, with support from Interpol, Goldfrapp, Editors, Ride, Slowdive and The Twilight Sad.
The Cure's last studio album was 2008's '4:13 Dream'.
Robert has also announced that he will be performing himself at Meltdown Festival held at London's Southbank Centre from June 14 to June 24 - which also sees the likes of of Nine Inch Nails, The Libertines and Placebo on the bill - and that he'll mainly be playing songs from their back catalogue with special guests.
He said: "It will be me and four other people that I know really well, and some others."
Robert says he'd be up for playing Glastonbury - which they've headlined three times before - when it returns to Worthy Farm in South West England next year, but admits he might have annoyed the organisers in the past.
Asked about the possibility, he said: "Yeah, maybe. We haven't had a happy history with Glastonbury over the years.
"Although we've headlined three times, we've never been on the best of terms.
"I don't know if they forgive and forget. There are enough other festivals for us to play."