Top 10 Arctic Monkeys tracks to date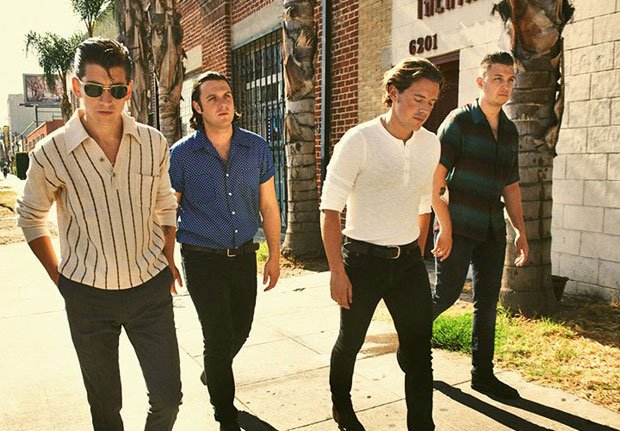 We cast our eye over the band's best songs to date and pick our favourites
Arctic Monkeys are back in business with a new album on the way, festival appearances lined up for the summer and a massive UK tour, with tickets on sale at 9am on Fri 13 Apr.
Tranquility Base Hotel & Casino is released on Fri 11 May, and for now all you've got to go on is a tracklisting that suggests Alex Turner's embracing the sillier corners of his right brain this time out ('The World's First Ever Monster Truck Front Flip', 'Batphone', 'The Ultracheese') and a trailer video, the aesthetic blueprint of which is straight outta Garth Marenghi's Darkplace.
Ahead of the tour and the new record, we're casting our eye over the band's discography, picking our ten favourite songs to date.
'I Bet That You Look Good On The Dancefloor'
'Don't Believe The Hype', Alex Turner slurred at the top of the band's video for breakthrough single 'I Bet You Look Good On The Dance Floor. Nobody listened. The song went straight to the top of the charts, turning the band into the biggest guitar phenomenon since Oasis, causing thousands of teenagers to instantly form bands. The best bit? Drummer Matt Helders backing vocals (and cheeky wink to camera in the video). They'd arrived, and how.