How to get tickets for Bat Out Of Hell The Musical in London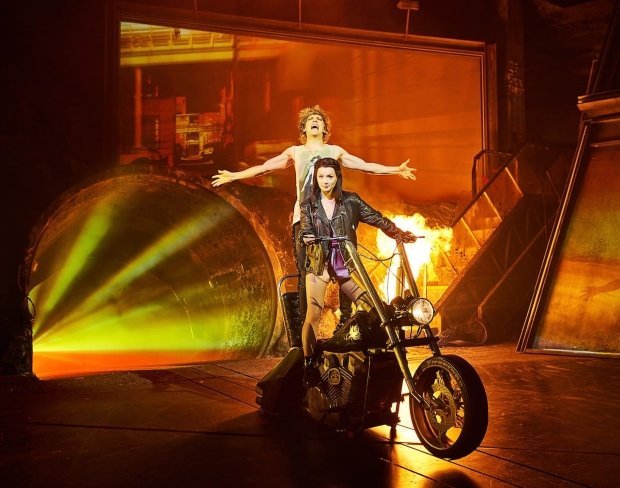 Award-winning production runs on the West End until October 2018
Bat out of Hell, the stunning musical, runs at London's Dominion Theatre until Sat 28 Oct. Tickets to see the show are on sale now through Ticketmaster.
Following a stint at London Coliseum last year (which saw it win Best Musical at the Evening Standard Awards), the show's West End run got underway last night: it's conclusion met with a standing ovation.
Featuring the incredible songs 'I Would Do Anything For Love', 'Paradise by the Dashboard Light', 'You Took The Words Right Out of My Mouth' and the sensational title track 'Bat Out of Hell', the show is set in a creepy, dystopian world, where global warming has forced the island of Manhattan (now called Obsidian) out into the mid Atlantic.
In a troubled world, it tells the story of two characters, Sloan and Raven, who fall in love. Sparks fly, there's drama, and powerful tunes at every turn.
Starring Andrew Polec as Strat, Christina Bennington as Raven, Rob Fowler as Falco, Sharon Sexton as Sloane and Danielle Steers as Zahara, the show is set for an incredible run on the West End. It's only just getting started.
Bat Out Of Hell runs at London's Dominion Theatre until Sat 27 Oct. Get your tickets now.