A Quiet Place sequel is in the works
Bang Showbiz
26 April 2018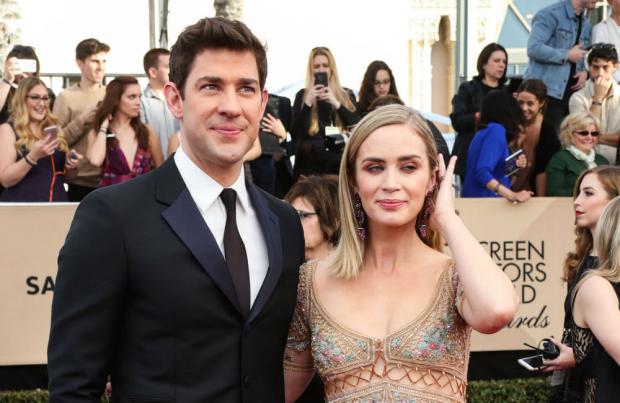 Paramount has announced that a sequel to 'A Quiet Place' is in the works
A sequel to 'A Quiet Place' is in the works.
The John Krasinski-directed horror movie has been a significant success at the box office, earning as much as $213 million worldwide, and Paramount has now confirmed that plans to make a sequel are already afoot.
Studio chairman-CEO Jim Gianopulos explained: "If you told me five years ago that an almost silent film starring the very funny guy Jim from 'The Office' would have been a hit at Paramount, I would have said, 'Well, I should go work at Paramount.'"
As well as being a box office success, 'A Quiet Place' - which also stars Emily Blunt - has also been well received by critics.
News of the sequel comes shortly after John revealed that the success of 'A Quiet Place' has made him feel like a "high school" kid.
John, 38, admitted he's still trying to process the praise showered on the film over the last few weeks.
He confessed: "I'm still processing. I've been processing since that first screening at SXSW. It's like that high school feeling that you get when you think something's cool, but you hope other people also think it's cool, and the fact that other people think it's cool, it's now cool.
"Both myself and Emily are completely blown away by the reaction, and we honestly couldn't be happier."
The American star has never been an especially big fan of the horror genre, but he thinks that proved to be a help during the making of 'A Quiet Place'.
He shared: "I have to do what I know I can do, and my job is to make sure that the family in 'A Quiet Place' feels as real as any group of people.
"I also watched a tonne of horror movies in preparation. I found my strength in that very thing I thought as my weakness.
"When I was watching these movies, I wasn't looking for technique and what I could steal from them, I was just paying attention to how I reacted. When was I scared? When did I feel tense? When did the moments work the best for me? I felt like my own test audience."