Paul Giamatti joins Jungle Cruise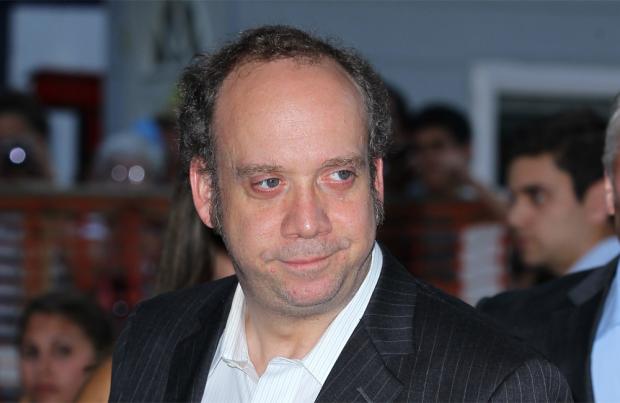 Paul Giamatti is set to star in Disney's 'Jungle Cruise' alongside his 'San Andreas' co-star Dwayne Johnson, as well as Emily Blunt
Paul Giamatti is set to star in Disney's 'Jungle Cruise'.
The 50-year-old actor will team up with Dwayne Johnson - whom he previously worked with on 'San Andreas' in 2015 - for the Disney movie, which has also secured Emily Blunt as part of its main cast.
Paul's addition to the cast sees him join previously announced actors Jesse Plemons, Jack Whitehall, and Edgar Ramirez, who have also been secured for roles in the Jaume Collet-Serra helmed flick.
'Jungle Cruise' is based on the Disneyland theme park ride of the same name, in which passengers board a small riverboat which takes them through a jungle filled with dangerous animals.
The movie version is set to have a supernatural element, and will be set in the Amazon jungle during the 20th Century.
Johnson, who was the first name attached to the project, will play the boat captain who takes two siblings, Blunt and Whitehall, on a mission to find a tree believed to possess healing powers.
The Hollywood Reporter claims that Giamatti will be playing a "crusty harbourmaster", though no more details are known about his role as of the time of writing.
'Jungle Cruise' is being produced by Beau Flynn, John Davis and John Fox, alongside Dany Garcia and Hiram Garcia. Johnson himself is also producing, with Scott Sheldon co-producing.
The project is expected to start filming later this month, with shooting lasting through the summer.
Disney have been attempting to make 'Jungle Cruise' into a movie franchise - as they did with 'Pirates of the Caribbean' and 'Haunted Mansion' - for several years, and Johnson's attachment to the latest proposed plans was first announced almost three years ago in August 2015.
Last month, Whitehall confirmed his involvement in the film and admitted he was "so excited" to be joining one of his "heroes" in the motion picture.
He tweeted: "So excited to be joining Jungle Crusie with the incredible Emily Blunt and one of my heroes @TheRock going to be a blast. #Disney #JungleCruise (sic)"