The Hitman's Bodyguard sequel is in the works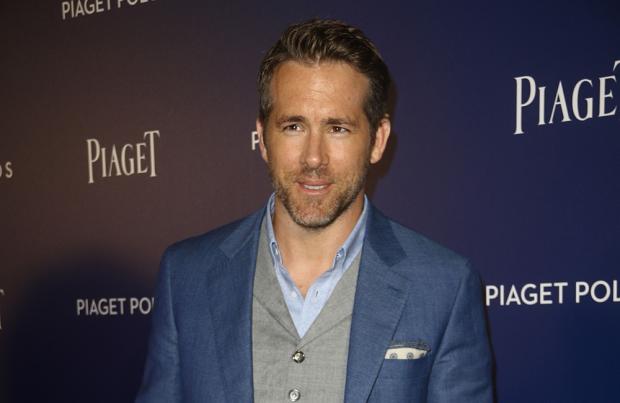 Millennium Films is already working on a sequel to 'The Hitman's Bodyguard', which starred Ryan Reynolds, Samuel L Jackson and Salma Haye
A 'Hitman's Bodyguard' sequel is in the works.
The Patrick Hughes-directed buddy movie starred the likes of Ryan Reynolds, Samuel L Jackson and Salma Hayek, and Millennium Films is already working on a sequel.
The follow-up film will be called 'The Hitman's Wife's Bodyguard', which is being teased with posters at the Cannes Film Festival.
Casting for the movie has not yet been confirmed, but according to The Hollywood Reporter, Hughes is expected to return to the director's chair.
The original movie achieved considerable box office success, earning as much as $177 million from a $30 million budget and becoming the most popular film in the US for three straight weeks.
Despite starring in 'The Hitman's Bodyguard', Ryan previously admitted he doesn't have a bodyguard and would feel "ashamed" if he did feel the need to employ protection because he is a "big guy".
When the Hollywood actor and his co-star Samuel L. Jackson were asked if they employ their own protection, Ryan explained: "Look we're two pretty big guys. I would feel ashamed if I had a bodyguard.
"The only time I ever have security is when I go to Comic-Con because you need guys to help get you 100 feet."
By contrast, Samuel revealed there are certain places where he needs to have someone to protect him.
He said: "Aggression changes from place to place.
"In France people camp outside your hotel and chant your name. In Germany, you wish you had a bodyguard because Germans are aggressive whenever they want their s**t signed. But most times, I'm pretty OK.
"The first time I went to Johannesburg I was riding around in a bullet-proof car and all that kind of s**t.
"Five guys met me at the airport. One guy was like, 'Mike will always be on tour right because he draws from his right. I am left-handed. I will always be to your left. If we try and take you down, let us take you down. Do. Not. Resist.'
"I was like, 'What the f**k? I'm here to do press, man.'"