LCD Soundsystem to be joined at Glasgow shows by Young Fathers, get tickets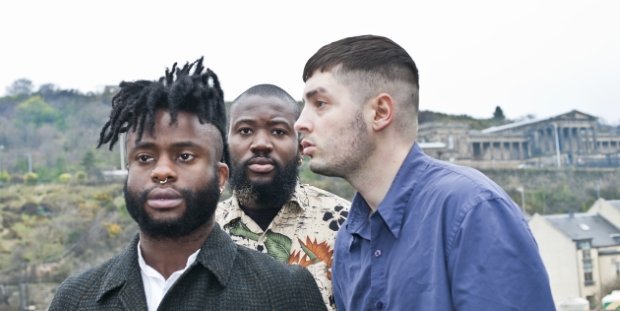 Upcoming shows at SWG3 Galvanizers Yard just got even better...
One of the most hotly anticipated gigs of the Scottish summer just got even better. Young Fathers and Shit Robot have been added as supports for LCD Soundsystem's shows at the SWG3 Galvanizers Yard on Sun 27 and Mon 28 May. Tickets for the second night are still available now.
The group, raised in Edinburgh, won the Scottish Album of the Year in 2014 for their critically acclaimed release Tape Two, and then stunned the world of music by winning the Mercury Prize for their first full length album Dead.
They released their third album Cocoa Sugar back in March, and known for their high-octane live show, they're the perfect openers for LCD Soundsystem's return to Glasgow.
Since James Murphy and his band returned from their hiatus, most of the scepticism the surrounding the legitimacy of that breakup (marked famously by a film of their 'last ever show' at New York's Madison Square Garden) has been alleviated. Partly because of the strength of the group's comeback album American Dream, but also due to the life affirming power of the gigs.
Last year's double header at the Barrowlands was a special occasion, and the Galvanizers Yard shows may well hit those lofty heights.
LCD Soundsystem play SWG3 Galvanizers Yard on Sun 27 and Mon 28 May with support from Young Fathers and Shit Robot. The Sunday is sold out, but tickets for the show on Mon 28 May are still available.