The Script sue James Arthur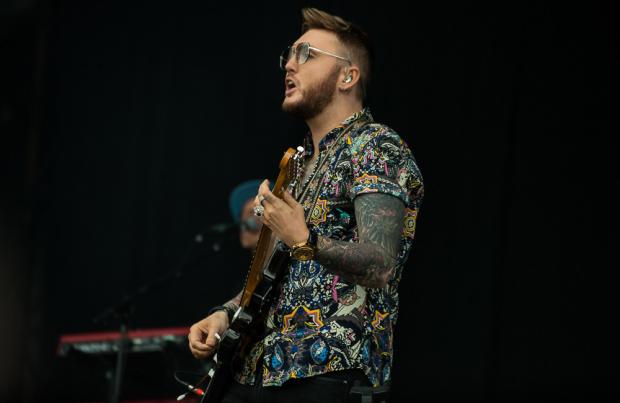 The Script are suing James Arthur for copyright infringement, arguing his 2016 comeback track 'Say You Won't Let Go' rips off their 2008 single 'The Man Who Can't Be Moved'
The Script are suing James Arthur.
The Irish trio have taken legal action against the 30-year-old singer for copyright infringement after claiming his 2016 comeback track 'Say You Won't Let Go' rips off their 2008 single 'The Man Who Can't Be Moved'.
The band are being represented by Richard Busch - who previously represented Marvin Gaye's estate in a successful lawsuit against Robin Thicke and Pharrell Williams over 'Blurred Lines' - and the lawyer filed a civil suit in Los Angeles County Superior Court on Monday (21.05.18), arguing James has generated $20 million from the song.
The former 'X Factor' winner's career stalled following a string of controversial comments, which led to him being dropped by his record label, but he made a hugely successful comeback with 'Say You Won't Let Go'.
Busch told Billboard: "It's widely known Mr. Arthur was dropped by his record label for public controversies, which caused a break in his career. It wasn't until the release of 'Say You Won't Let Go' that he achieved worldwide success."
According to the suit, James approached members of The Script about a collaboration in 2014 but was turned down, and it is alleged he then copied "the essence" of 'The Man Who Can't Be Moved'.
Busch has requested a jury trial to rule that Arthur infringed on the song and has called for an accounting of all streaming, distribution, publishing and touring revenue connected to the song. The group seek statutory damages.
While fans have noted the two tracks share the same 4/4 meter, have a similar tempo, four-bar guitar introduction and employ similar vocal melodies and harmonic structures, James has previously insisted there is "no case" to answer.
He said last year: "It's 2017, there's only seven notes in music.
"Every blues song sounds the f***ing same. People get wound up about these things for no reason."
In 2016, it was claimed that The Script had hired a music expert to prepare a report on the similarities between the two songs.
A source said at the time: "'Say You Won't Let Go' is already one of the biggest singles of the year so this is a real hammer blow.
"There is no doubt the songs sound alike and have a similar chord progression.
"James has just got back on the straight and narrow after a difficult few years and a lawsuit is the last thing he needs."