My Comedy Hero: John Finnemore on Joyce Grenfell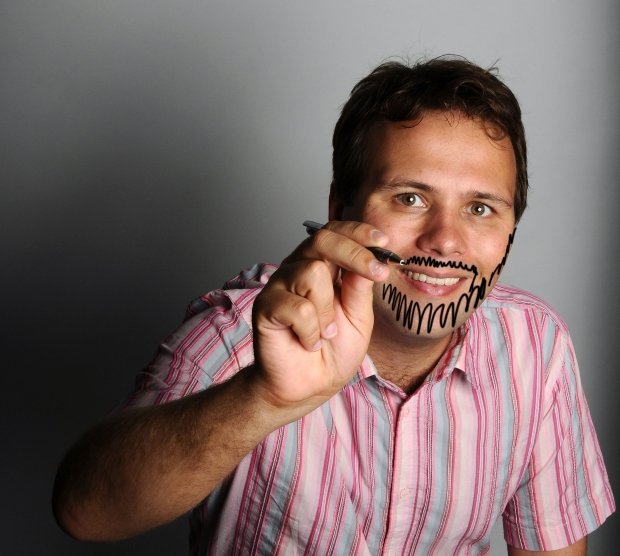 The man behind such radio shows as Cabin Pressure and John Finnemore's Souvenir Programme discusses the actress and writer whom he hails as his comedy hero
I have lots of comedy heroes and the one who occurs to me today is Joyce Grenfell. She's one of those actors whom you're always pleased to see. It's a lovely feeling when you're watching an old British comedy, and it's a bit dated and creaky but then the hotel-keeper turns round, or the Duchess gets out of the carriage, and it's Joyce Grenfell, and you know that the next five minutes, at least, are going to be funny.
She's always worth watching, and when she gets a script worthy of her, she's terrific. There's a fantastic two-hander scene in the Hitchcock film Stage Fright, for instance, between her and Alastair Sim (another comedy hero), in which she gets more comic mileage than you would believe possible out of the words 'lovely ducks'.
She was also a terrific writer. In film, she tended to get typecast as a gung-ho gym mistress or dotty aristocrat, but her own songs and monologues show just how versatile she was. And by that I don't just mean she was good at accents and voices (though she was) but she also had that rarer versatility of being able to alter her natural level of status. She was equally convincing as an imperious southern belle and a Buckinghamshire villager who's worried that if she wins a cruise in a raffle they'll make her go: 'I don't want to be on the sea. I don't mind looking at it from the side… '
Her writing is full of great lines like that and is also often very moving. My favourite piece of hers is a monologue called First Flight. It's a slow burn, so stick with it; at first it seems like a nice but unremarkable piece about a chatty Yorkshirewoman on a plane, but soon becomes a beautiful and funny little six-minute play. And if you don't have a lump in your throat at the end of it, I don't know what's the matter with you.
John Finnemore's Flying Visit is on tour until Friday 15 June.