Janelle Monae announces UK Dirty Computer Tour dates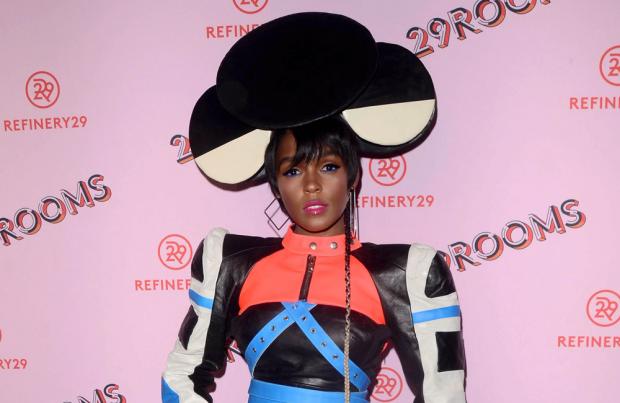 Janelle Monae has announced two dates in Manhcester and London, in support of her critically-acclaimed LP 'Dirty Computer', this September
Janelle Monae is bringing her 'Dirty Computer Tour' to the UK.
The 32-year-old singer-and-actress has announced two dates at Manchester Academy on September 10 and London's Roundhouse on September 11, all in support of her critically-acclaimed third studio album.
The 'Hidden Figures' star's record is heavily influenced by the late 'Purple Rain' hitmaker Prince - who passed away in 2016 at the age of 57 - despite Janelle admitting she was "scared" of him as a child because of how he "expressed himself".
She said recently: "There's only one Prince and there will never be another. I had the opportunity to be inspired by Prince like the rest of the world growing up. In fact, I used to be terrified of Prince. I could not watch his videos. I had a dream that he chased me in a purple suit.
"It was something about watching this black man, I'd never seen a black man express himself like that, and it scared me. You know I don't know if it was because maybe I hadn't been comfortable with tapping into my fearlessness...it's just like you got the sense that he was a free ass motherf***er, right? And I don't know if I was ready to tap into my free ass motherf***er nature, but I think what I love most is that I got the opportunity to get to know the man who everybody looked at as this mysterious, other-worldly being. You know I did get the opportunity to perform onstage with him."
The track 'Make Me Feel' off the album also resembles Prince's hit song 'Kiss'.
Whilst the tracklist also features Beach Boys' Brian Wilson, Pharrell Williams and Zoe Kravitz.
Tickets for the UK shows go on sale at 9am on Friday (08.06.18).
Janelle Monae's 2018 UK Tour dates are as follows:
Monday September 10 2018 - MANCHESTER Academy
Tuesday September 11 2018 - LONDON Roundhouse