Charlize Theron to voice Morticia in Addams Family movie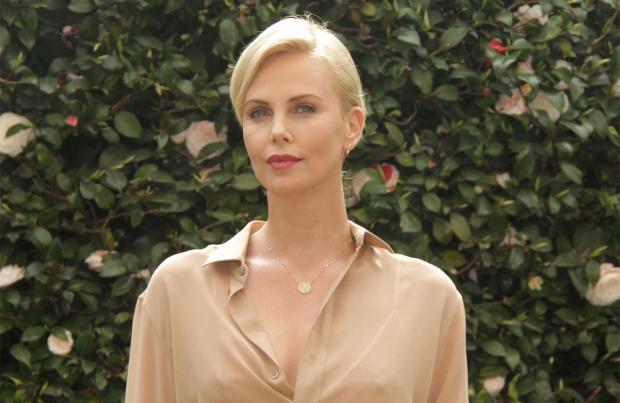 Charlize Theron, Chloe Grace Moretz and Bette Midler have signed up to the voice cast of new animated movie adaptation of 'The Addams Family'
Charlize Theron is to voice the role of Morticia in the new animated movie adaptation of 'The Addams Family'.
The 'Mad Max: Fury Road' star joins the voice cast along with Chloe Grace Moretz, Bette Midler, Allison Janney, 'Stranger Things' star Finn Wolfhard and comedian Nick Kroll, according to Deadline.
Oscar Isaac is already on board to voice head of the family, Gomez Addams.
Moretz and Wolfhard will play sister and brother Wednesday and Pugsley, Midler will lend her voice to the role of Grandmama and Kroll will voice Uncle Fester.
Oscar-winner Janney is to play Morticia Addams' arch nemesis Margaux Needler.
MGM has confirmed the latest big-screen incarnation of the comedy horror clan is going ahead, announcing a release date of October 11, 2019.
The script, by Matt Lieberman, follows the spooky family as they come to blows with dastardly reality-TV host Margaux Needler, voiced by Janney, whilst simultaneously organising a massive family reunion.
Conrad Vernon and Greg Tiernan - directors of the Seth Rogen adult animation 'Sausage Party' - are on board to co-helm the new take on the much loved family.
Vernon said in a statement: "Greg and I have always been a fan of the Addams Family in past versions, so when we set out to make this movie, we were excited to do something new. With that in mind, I drew from the brilliantly original Charles Addams New Yorker cartoons for the look of the film and decided to tell the story of how Gomez and Morticia meet, find their house and start their family. This unique approach is what drew me in to direct the film. The reimagining also extends to the stellar cast we've put together who will each bring their own spin to our film that will appeal to longtime fans of the Addams and introduce them to a new generation."
The new movie will be based on Charles Addams' original cartoons of 'The Addams Family' - a spooky and eccentric family - which were published in The New Yorker between 1938 and 1988, when the artist died.
'The Addams Family' have appeared on the big and small screen several times over the years, first being made into a hit TV sitcom in 1964 starring Carolyn Jones and John Astin as Morticia and Gomez Addams.
A live-action film titled 'The Addams Family' was released in 1991 starring Anjelica Huston and Raul Julia as Morticia and Gomez, and a young Christina Ricci as their daughter Wednesday.