Cher 'didn't have much choice' about appearing in Mamma Mia! Here We Go Again
Bang Showbiz
22 June 2018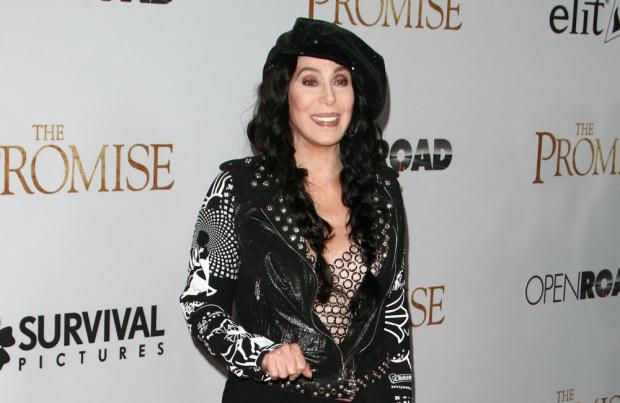 Music icon Cher has admitted she "didn't have much choice" about starring in 'Mamma Mia! Here We Go Again'
Cher "didn't have much choice" about starring in 'Mamma Mia! Here We Go Again'.
The 72-year-old singer plays the part of Ruby Sheridan in the much-anticipated new musical comedy, which also stars the likes of Meryl Streep, and Amanda Seyfried - but Cher has claimed she had very little say in accepting the role.
Asked on 'The Graham Norton Show' whether she had to be talked into taking the part, Cher confessed: "Yes."
Subsequently, she added: "My agent called me and said, 'You're in the new 'Mamma Mia!' film' and then hung up. I didn't have much choice!"
In the movie, Cher plays the mother of Meryl Streep's on-screen character.
However, the chart-topping singer has insisted she isn't bothered about playing the mother of Meryl, who, at 69, is only a few years younger than herself.
She said: "When they asked [about the role] I said, 'That's absolutely fine, that's cool.'"
The upcoming movie also stars Lily James, and the British actress recently admitted she worries she wasn't "focused" enough while filming 'Mamma Mia! Here We Go Again'.
Lily relished shooting the movie, but she is concerned she had too much fun at the expense of her work.
She said: "Without being too overly sentimental, it was a really special time.
"I worry now that I potentially should have focused more and stopped having fun. We just had such a good time that I forgot to ... worry.
"It was just mad, with all these total legends walking around."
'The Graham Norton Show' airs tonight (22.06.18) on BBC One at 22:45 BST.