John Krasinski for A Quiet Place sequel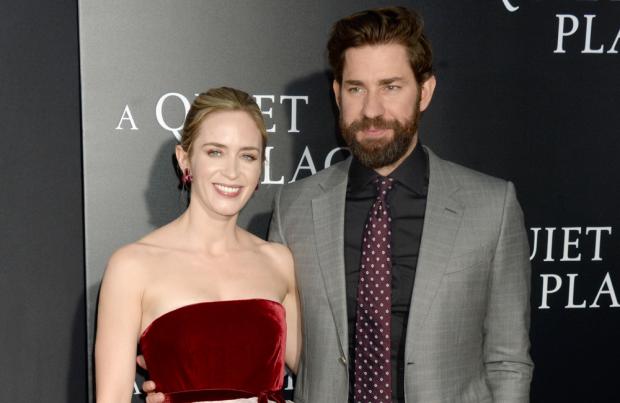 John Krasinski will "definitely" be involved in the 'A Quiet Place' sequel despite concerns that his schedule would not allow it
John Krasinski will "definitely" be involved in the 'A Quiet Place' sequel.
Although there was some concern that the co-writer, director, and star would not be free to work on the follow-up due to filming commitments on Amazon's Jack Ryan series, producer Andrew Form insists that the studio Paramount is not rushing a sequel and will fit in with John's schedule.
He told Collider: "Oh [Krasinski is] definitely involved. We're lucky on this one. I've had movies where the studio says to you, 'Here's your date. Let's go!' and on this one we're not rushing anything, which is amazing. So we're gonna take our time, we're gonna figure out where to go, but there is no rush on it and we're just starting to talk about it. We're figuring out what everyone's involvement's gonna be and what the actual next movie's gonna be. The first one is so special to us that we really want to take our time with this and not rush anything."
And Form has insisted that the team will take as long as they need to make the sequel perfect.
He said: "It's such a special movie to us, the experience and everything. It's easy to rush these and we've made movies in the past where we've rushed them through and we've felt it, and we just don't wanna do it on this one. We really don't. We really just wanna take our time and as long as it takes, it takes. It has to be the right story, just like the first one. It just has to be."
The Krasinski-directed horror movie was a significant success at the box office, earning as much as $213 million worldwide, leading Paramount to greenlight a sequel.
Studio chairman-CEO Jim Gianopulos recently explained: "If you told me five years ago that an almost silent film starring the very funny guy Jim from 'The Office' would have been a hit at Paramount, I would have said, 'Well, I should go work at Paramount.'"
As well as being a box office success, 'A Quiet Place' - which also stars Emily Blunt - was also well received by critics.
And John has admitted that the success of 'A Quiet Place' has made him feel like a "high school" kid.
He confessed: "I'm still processing. I've been processing since that first screening at SXSW. It's like that high school feeling that you get when you think something's cool, but you hope other people also think it's cool, and the fact that other people think it's cool, it's now cool.
"Both myself and Emily are completely blown away by the reaction, and we honestly couldn't be happier."