K-music brings South Korea's best musical talents to London for 5th year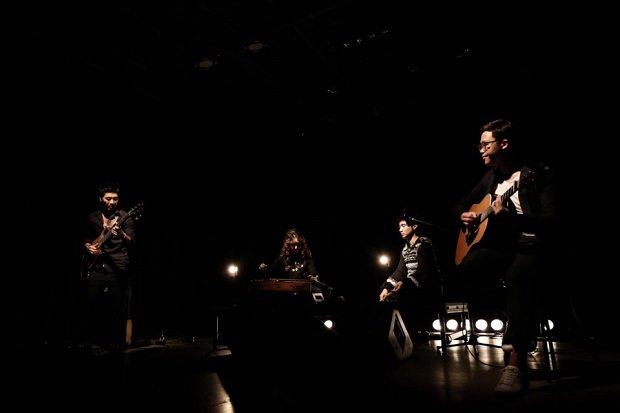 Annual Korean music festival lineup announced featuring an eclectic mix of contemporary and traditional artists performing in Oct and Nov 2018
K-Music fest provides a rare opportunity for music devotees to catch a powerful collection of South Korean talent across four thoughtfully curated London shows. Tickets are on sale now.
Now in its 5th year the success of K-Music has allowed it to nestle itself firmly into London's music calendar. When speaking about this year's event, Director of Korean Cultural Centre UK (hosts of the show), Hoseong Yong, remarked: 'As we celebrate this milestone we have once more invited a host of extraordinary musicians to join us. For 2018's festival, I'm sure you will agree, we have prepared a very special line-up'.
Culture vultures can expect an introduction to a plethora of traditional Korean instruments with classic compositions and contemporary twists; a true celebration of South Korean music and a glimpse of what the future holds for the genre.
The lineup of unrivaled Korean talent will take place at two intimate London venues, Purcell Room and Rich Mix. Veering well away from the obvious K-Pop phenomenon attendees will experience a programme spanning everything from traditional Pansori (Korean opera) – as sung by living national treasure Ahn Sook-Sun - to South Korea's answer to T-Rex (think glam rock with a trickle of folk thrown in) Ssing Ssing.
Near East Quartet with special guests Kyungso Park will perform their uniquely juxtaposing collaborative work of contemporary jazz and traditional Korean music. Ensemble E-DO will also make their London debut.
K-Music live programme London 2018:
Tue 2 Oct – Ssing Ssing, (Southbank Centre, Purcell Room)
Tue 9 Oct – Endemble E-DO (Rich Mix)
Sat 3 Nov – Ahn Sook-Sun (Southbank Centre, Purcell Room)
Mon 19 Nov – Near East Quartet & Kyungso Park (Southbank Centre, Purcell Room)
Tickets for K-Music are on sale now.