Johnny Marr slams ex-bandmates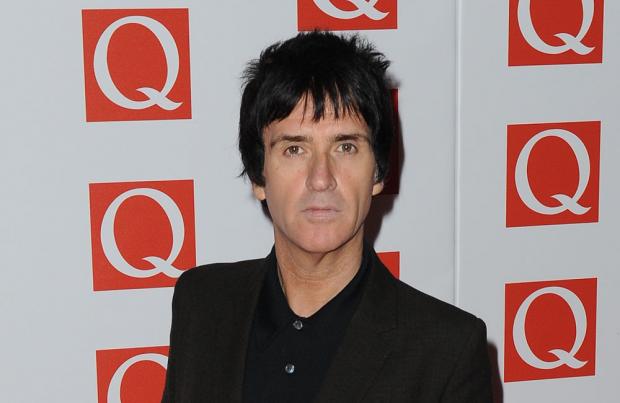 Johnny Marr has slammed the former members of The Smiths who planned to tour a classical version of the group's hits this year
Johnny Marr has blasted his former Smiths bandmates over their reunion project.
The iconic group announced earlier this year they were to reunite as Classically Smiths without the guitarist and frontman Morrissey for a series of orchestral shows with occasional guitarist Craig Gannon but axed the gigs after bassist Andy Rourke denied his involvement, prompting drummer Mike Joyce to pull out.
And now Johnny has admitted their proposal felt like being "burgled" by a former acquaintance and slammed his ex-bandmates for "plundering" their legacy.
He told MOJO magazine: "What a farce. That was so obviously about money.
"The legacy was being plundered.
"I wasn't consulted and that tells you all you need to know, I think.
"It felt like being burgled by someone you used to know. It's a good job those guys weren't running the band when we were actually together, else we would never have been able to get one concert together."
Meanwhile, though Morrissey has come under fire in recent times for his controversial viewpoints, Johnny insists his outbursts can't taint The Smiths' legacy because people know they're nothing to do with the band.
He said: "It seems to be upsetting people more than it's actually upsetting me.
"Me and Morrissey were always very different people. It's OK. You can't change history.
"The Smiths stood for the marginalised, and the disenfranchised, whether that was because of your sexuality or your lifestyle or your sensibility, or where you were born, or your race.
"Everybody knows The Smiths were never about hate. I don't think of The Smiths any differently.
"Anything else, it's not The Smiths, it's something else. And that hasn't been anything to do with me for 30 years."
Classically Smiths had been due to perform in London, Manchester and Edinburgh.
It would have been the first time in 31 years members of the 'Panic' group would perform together.
The concert was to feature the classic band's songs re-imagined with Manchester's award-winning Camerata Orchestra.
Different singers were going to be recruited to take on Morrissey's signature baritone-style vocals on renditions of hits including 1986's 'There Is A Light That Never Goes Out' and 'The Boy With The Thorn In His Side' from their seminal studio album, 'The Queen Is Dead'.