Danai Gurira 'in talks for Godzilla vs Kong'
Bang Showbiz
13 July 2018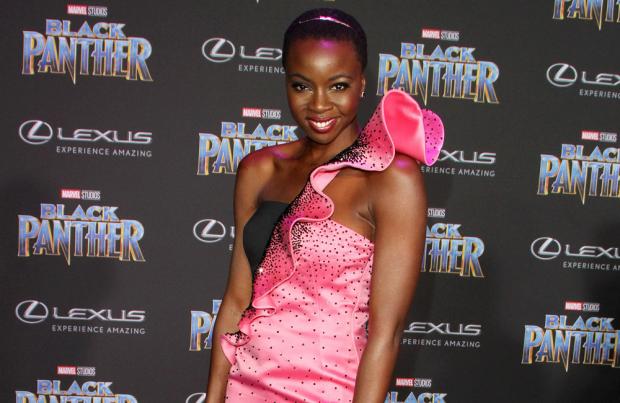 'Black Panther' star Danai Gurira is in talks to star in 'Godzilla vs Kong', and she is also said to be wanted to appear in 'Star Trek 4'
Danai Gurira is in talks to star in 'Godzilla vs Kong', and is wanted for 'Star Trek 4'.
The 'Black Panther' actress is said to be in early negotiations about appearing in the hotly-anticipated movie, which will be directed by Adam Wingard, ahead of a May 2020 release.
Sources have told Deadline that as well as interest from Legendary/ Warner Bros. in Gurira, she is also being eyed up for a role in the upcoming 'Star Trek' movie, which will see S.J. Clarkson become the first female director in the franchise's history.
If that wasn't enough, Gurira reprised her 'Black Panther' role as Okoye in 'Avengers: Infinity War' in April, and has since admitted she would love to team up with the likes of Brie Larson (Captain Marvel), Scarlett Johansson (Black Widow), Zoe Saldana (Gamora), and Karen Gillan (Nebula) on a female-led 'Avengers' movie.
She said: "I think it is a rumour, but the cool thing is that it's showing there's this hunger for that type of thing.
"I know that the awesome Brie Larson is filming 'Captain Marvel' as we speak, so these things are starting to happen, and I think it's really exciting because it shows that yeah, of course, it's time we start seeing the perspective of the story come exclusively from women."
Tessa Thompson, who played Valkryie in 'Thor: Ragnarok', recently admitted she would love to see the Marvel women come together for their own standalone film.
She said: "I'm not Marvel so I can't make it happen, but I can tell you that Marvel is hugely collaborative.
"[Marvel President Kevin Feige] is really excited by the idea.
"If you look at what's happened already in Phase 4 with me and Valkyrie and our story, and then in 'Black Panther', the women rule supreme.
"There's an interest, they're doing 'Captain Marvel', they're doing a Black Widow, there's an interest in having women at the forefront of this phase. I feel like it's hopeful, who knows?"