David Bowie is VR experience in the works
Bang Showbiz
17 July 2018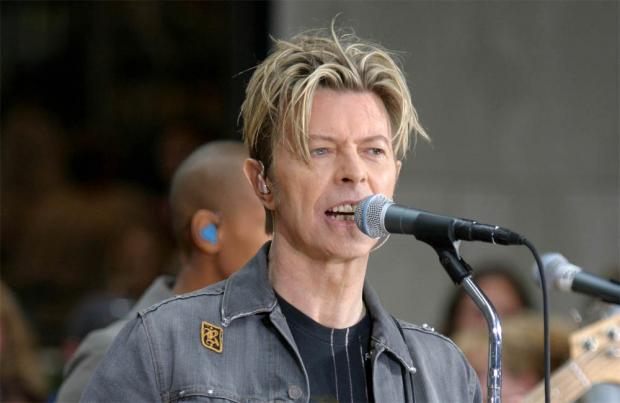 The successful touring 'David Bowie is' exhibition is being turned into a VR experience for fans
The 'David Bowie is' exhibition is to be turned into a Virtual Reality (VR) experience for fans.
The touring retrospective of the late music icon's life and collection of memorabilia drew in more than 1.5 million people around the world over six years, with 312,000 attending its debut at London's Victoria and Albert Museum in 2013.
Now thanks to a partnership with Sony Music Entertainment (Japan) Inc., the David Bowie Archive, Planeta and the V&A, fans will be able to access the exhibit on their smartphones this autumn in the form of an "augmented reality experience".
Whilst next spring, a fully "redesigned" VR 'David Bowie is' will be available on all major platforms.
A statement on the website davidbowieisreal.com reads: "After touring the globe for the past six years, the phenomenally successful 'David Bowie is' exhibition has come to an end. But the show must go on! This fall, Sony Music Entertainment (Japan) Inc., in collaboration with the David Bowie Archive, Planeta, and V&A, will release a digital recreation of the exhibition on smartphones as an augmented reality experience. In the spring, a redesigned 'David Bowie is' will arrive on all major virtual reality platforms.
These new digital versions of 'David Bowie is' will add unprecedented depth and intimacy to the exhibition experience, allowing the viewer to engage with the work of one of the world's most popular and influential artists as never before. The David Bowie Archive will donate a portion of the profits to the V&A and Brooklyn Museum.
Sign up below to receive announcements, teasers and release dates. [sic]"
Last week, it was revealed that a new documentary focusing on the 'Starman' hitmaker's early days will be aired on the BBC in 2019.
It will act as a prequel to 2013's 'David Bowie: Five Years and 2017's 'David Bowie: The Last Five Years'.
It is set to reveal the 'Space Oddity' hitmaker's first steps into music with the bands The Konrads and The Lower Third, as well as early attempts at acting.
The music legend tragically lost his battle with cancer aged 69 in January 2016.
Fans can sign up to receive updates on the special VR project at davidbowieisreal.com.