Amanda Seyfried admits making Mamma Mia! Here We Go Again was 'more fun'
Bang Showbiz
17 July 2018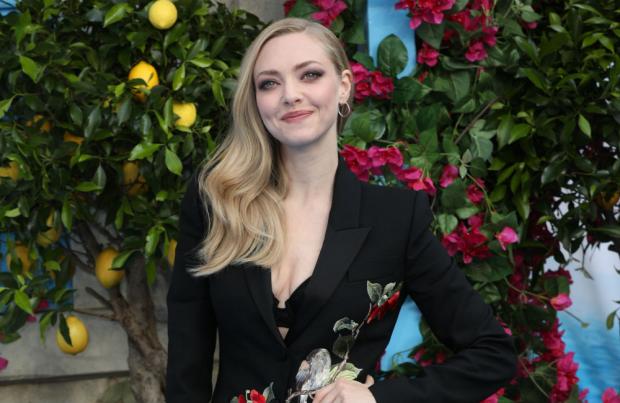 Hollywood star Amanda Seyfried has admitted making 'Mamma Mia! Here We Go Again' was "exponentially more fun" than the original
Amanda Seyfried says making 'Mamma Mia! Here We Go Again' was "exponentially more fun" than the original.
The 32-year-old actress has reprised the part of Sophie Sheridan in the new movie, having first starred in the role in 2008's 'Mamma Mia!', and Amanda has revealed she actually preferred the process of making the second film, which also stars Cher and Lily James.
Speaking at the world premiere at London's Hammersmith Apollo on Monday (16.07.18), she explained: "I was in the middle of London ten years ago exactly, give or take a day, doing the same thing. But there was no Cher, there was no Lily James ... and we had the time of our lives, but this is exponentially more fun."
The new movie also saw Amanda reunite with her ex-boyfriend Dominic Cooper, who plays Sky, Sophie's husband, in 'Mamma Mia! Here We Go Again'.
Their on/off romance ultimately came to an end until 2010, but Dominic has insisted he still enjoyed working with the actress.
He said: "It was lovely. We stayed in contact. We've worked together so much in the past. With everyone in that cast, getting back together after that amount of time, the only way I could really think of what it must be like is like a school reunion."
Amanda is now married to Thomas Sadoski, with whom she has a 16-month-old daughter.
Dominic, meanwhile, split up from his long-term partner Ruth Negga in April.