Andy Garcia says Mamma Mia! Here We Go Again excitement is a 'testament' to ABBA
Bang Showbiz
17 July 2018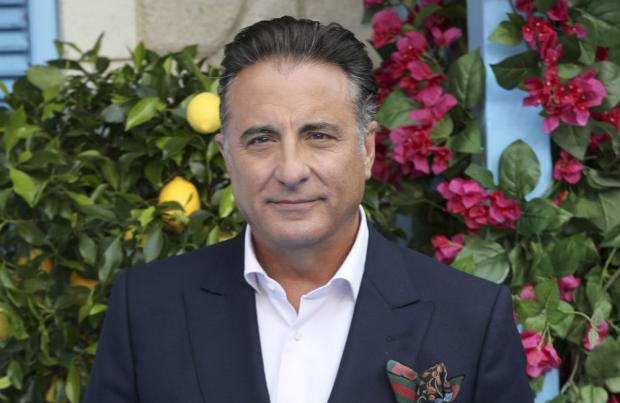 Hollywood star Andy Garcia has claimed that the excitement surrounding 'Mamma Mia! Here We Go Again' is a "testament" to ABBA's music
Andy Garcia says the excitement surrounding 'Mamma Mia! Here We Go Again' is a "testament" to ABBA's music.
The 62-year-old actor stars as the manager of the Hotel Bella Donna in the new movie, which is a prequel and a sequel to 2008's 'Mamma Mia!', and Andy has claimed that the sense of anticipation surrounding the film's release underlines the enduring popularity of the Swedish pop group, whose music has inspired the franchise.
Speaking at the movie's world premiere at London's Hammersmith Apollo on Monday (16.07.18), he said: "It's hard to describe the energy that these kinds of things create sometimes. It's a testament obviously to the first film and to ABBA's music that people are so connected with it. And the anticipation that they have for this movie is a beautiful thing, you know."
The Hollywood veteran subsequently described the new film as a celebration of various different aspects of life.
He shared with The Hollywood News: "This movie celebrates life, it celebrates women, it celebrates family ... love."
'Mamma Mia! Here We Go Again' boasts a star-studded cast that also features the likes of Colin Firth, Lily James, Pierce Brosnan, Meryl Streep and Cher.
But Meryl recently admitted she thinks Cher - who plays her mother Ruby - "steals" the show.
She said: "It was fantastic. I came on the set the day that she sang 'Fernando'. That was my first day ... and she just lifted the lid off the place! I mean, she steals the movie!"