Get 2 for 1 tickets for the European Championships in Glasgow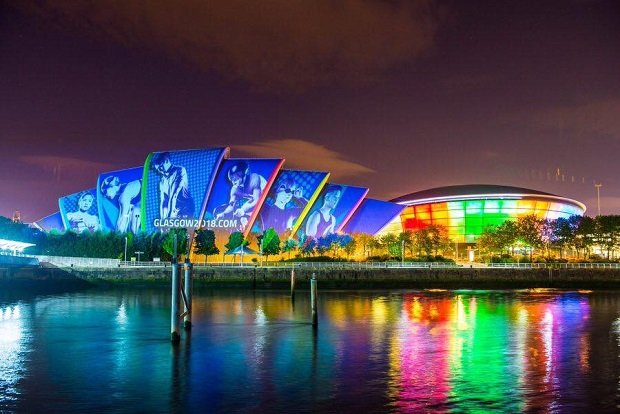 Experience the world-class sporting spectacle live this August
With just over two weeks to go until the 2018 European Championships take over Glasgow, we're excited for what will be a world-class sporting spectacle as the spotlight is shone on Scotland once more. The European Championships, which will run from Thu 2–Sun 12 Aug will be Scotland's biggest sporting event since the 2014 Commonwealth Games. For those wanting to experience the sporting atmosphere live in all its glory 2 for 1 tickets are now available for selected events.
During the 11-day extravaganza Scotland will welcome 3,000 athletes from 52 countries across Europe. The Championships span six sporting disciplines including aquatics, cycling, golf, gymnastics, rowing and triathlon, with partnering host Berlin holding all athletic events this summer.
The Championships will light up Glasgow and beyond seeing the likes of SSE Hydro, Cathkin Braes, Loch Lomond and many more transform into venues where sporting greatest will unfold. Certain to take Scotland's sporting reputation to the next level, an expected one billion viewers across Europe are set to watch the action.
With so many sporting events coming to the city it's hard to know what to choose. Our advice? Grab a seat at any of these events and you're certain to witness something wonderful. The 2 for 1 offer can be redeemed against a number of highly popular events including: gymnastics, track cycling, swimming, BMX, diving, golf, triathlon and rowing. This offer is valid until Thu 2 Aug when the Championships begin.
Running parallel to the event is the fun-filled cultural programme Festival 2018. The family-friendly programme of events will bring a carnival atmosphere with live music, circus, dance, theatre, visual art and much more. The festival will take place at a number of city-centre sites and the extensive programme is not to be missed. Highlights of the events taking over George Square include: Glasgow Meets Berlin: a Gala Celebration, Orbital, Mela At the Festival and the Carnival Procession. Places to relax and catch the events on big screens can also be found around the city within arms reach of popular Scottish food and drink vendors.
2 for 1 tickets for the Glasgow European Championships 2018 are on sale now.