Veronica Falcon and more join Jungle Cruise cast
Bang Showbiz
24 July 2018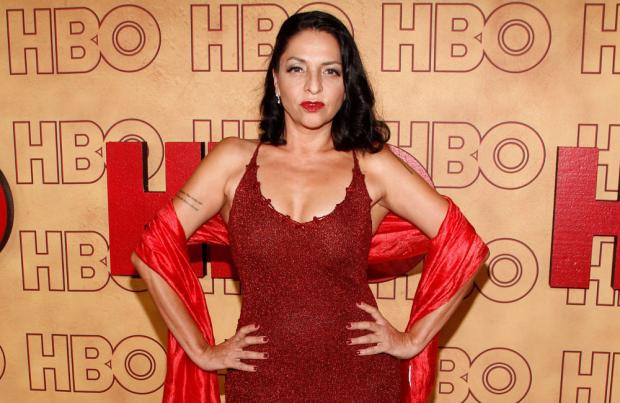 Veronica Falcon, Dani Rovira and Andy Nyman have joined the cast of 'Jungle Cruise'
Veronica Falcon, Dani Rovira and Andy Nyman have joined the cast of 'Jungle Cruise'.
The upcoming Walt Disney family adventure is based on the classic theme park attraction of the same name - which takes riders on a tour of rivers of the world - already boasts an all-star cast with Dwayne 'The Rock' Johnson and Emily Blunt taking the lead.
According to Variety, the trio of 'Queen of the South' star Falcon, Spanish comedian Rovira and 'Hanna' actor Nyman are set to add to the ensemble.
It was already announced that Jack Whitehall, Jesse Plemons and Edgar Ramirez would feature in the movie.
Filmmaker Jaume Collet-Serra will be at the helm, while 'Logan' writer Michael Green penned the script's most recent draft, which was written from J.D. Payne and Patrick McKay's screenplay.
It's thought that Disney wants to develop the movie into a franchise in the same way they did with the 'Pirates of the Caribbean' series, which was also based on one of their beloved theme park attractions.
Last month, 'Bad Education' comic Whitehall revealed how training with former WWE superstar Johnson had left him with dislocated ribs.
Taking to his Instagram account, the funny man uploaded a photograph of The Rock lifting some heavy weights in the gym while he's lying on a massage stretcher.
He accompanied the shot with the caption: "So billy big b******s @therock is in his gym pumping copious amounts of Iron for fun. I pop on an exercise bike for twenty minutes and end up in Hospital with a dislocated rib.
"Doctor asked if I was in an unnatural position. Indeed - the TV monitor had the movie 50 First Dates on and I was craning forward to read the subtitles. X-Ray, two shots, trip to a chiropractor and a sports massage later and it looks like I will survive. (sic)"