Fringe breakout hit Six The Musical coming to Glasgow's SEC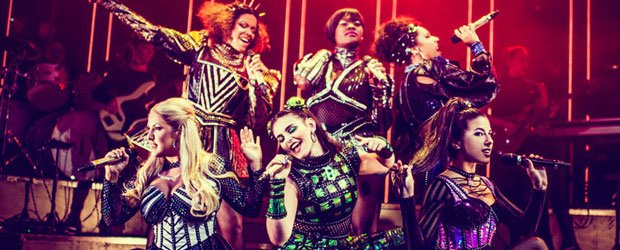 Catch the hotly tipped new musical this December
Six The Musical, featuring all female cast, brings new life to the stories of Henry VIII's ex-wives. The famous Queens have more than their demise to sing about and take to the mic for a energetic pop concert musical that 'remixes five hundred years of historical heartbreak'. The show will tour the UK this year calling at London, Kingston, Southampton and Salford before a 9-date run at Glasgow's SEC. Six The Musical kicks off in Glasgow on Thu 20 Dec and runs over the festive period until Sun 30 Dec 2018 and tickets are on sale now.
Six began as a small production that showcased at the Edinburgh Fringe in 2017, catching the attention of big names in the business. Now the show, written by Toby Marlow and Lucy Moss, returns with a professionally cast lineup and executive producer George Stiles (Stiles and Drewe) behind it.
The show boasts a six-piece female live band to match the six singers who together create high-octane musical numbers that put a twist on how Tudor history is traditionally told. The musical's West End premiere will take place in late August at London's Arts Theatre and is hotly tipped to be the next big hit in the capital's theatre district.
Six runs at Glasgow's SEC from Thu 20–Sun 30 Dec 2018 and earlybird discount ticket are available until Fri 31 Aug.