Save 40% on tickets to West End adaptation of Baz Luhrmann's Strictly Ballroom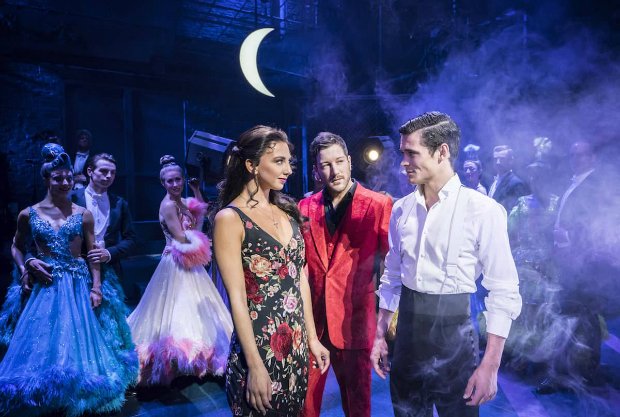 Matt Cardle joins Jonny Labey and Zizi Strallen at the Piccadilly Theatre
Visionary director Baz Luhrmann has produced numerous critically acclaimed films over his career. The vibrant characteristics of his movies, paired with their award winning soundtracks make each one highly suited for the stage. In 2018, Piccadilly Theatre London will house the latest musical adaptation of Strictly Ballroom. The film – Luhrmann's début – became the first in his series of theatre-motif-related films and is loved by fans worldwide.
Strictly Ballroom has been transformed into a energetic West End musical which runs until Sat 20 Oct 2018 at London's Piccadilly Theatre. For those hoping to attend, discounts of up to 40% are available on tickets booked before Fri 14 Sep.
Strictly Ballroom details the life of Scott Hastings, a young, self-assured ballroom champion with the desire and confidence to dance his own way. Paired with Fran, who is new to the dance scene, the two find the courage to defy tradition with a dance style that is not 'strictly ballroom' and the story leads on from there.
The star-studded cast of the West End musical adaptation includes multi-platinum selling recording artist, Matt Cardle who stars alongside Jonny Labey (EastEnders) and Zizi Strallen (Mary Poppins, Follies).
The show features a magnificent soundtrack including over 30 hits such as: 'Time After Time', 'Let's Dance', 'I'm So Excited', 'Perhaps Perhaps Perhaps', I Wanna Dance With Somebody', 'Mambo No. 5' and many more.
Strictly Ballroom runs until Sat 20 Oct 2018 at Piccadilly Theatre, London with matinee and evening performances available. Book before Fri 14 Sep to save up to 40% on tickets.