Franz Ferdinand to headline Edinburgh's Hogmanay 2019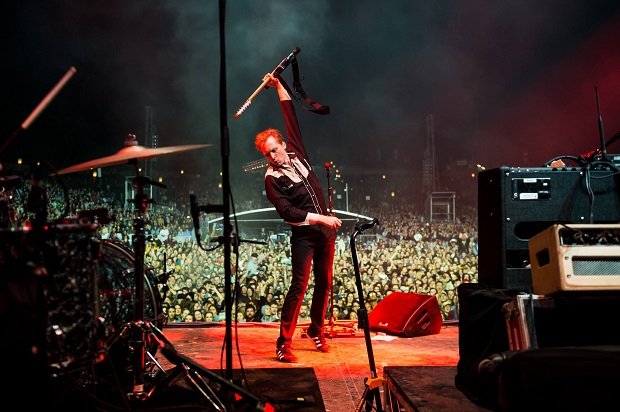 Metronomy, Free Love will join the band for the Concert in the Garden
For those hoping to see in 2019 at Edinburgh's Hogmanay, you're in for a treat. In among the multiple celebrations taking over the Scottish capital this December the annual Concert in the Garden will see Scottish indie rock icons Franz Ferdinand take to the stage with support from Metronomy and Free Love.
Franz Ferdinand's jagged riffs and hands-aloft choruses have made them one of the standout bands from Scotland's inimitable musical heritage. The five-piece, who hail from Glasgow, burst on to the British music scene in the early noughties with a flurry of hits including 'Take Me Out', 'Do You Want To', and 'No You Girls'.
Franz Ferdinand released new album Always Ascending this year, a record that has been labelled a triumphant recasting of the band's usual anthemic indie sound. The record made the shortlist for the 2018 SAY Award.
This will be Franz Ferdinand's first appearance at the world famous Edinburgh's Hogmanay and, speaking of the event, lead singer Alex Kapranos said 'Hogmanay is the greatest party of the year and there is nowhere in the world like Scotland to celebrate it. Just thinking about bringing in the bells in Edinburgh gets me excited. It's going to be some night!'