Sir Paul McCartney's music lessons for Stormzy
Bang Showbiz
3 September 2018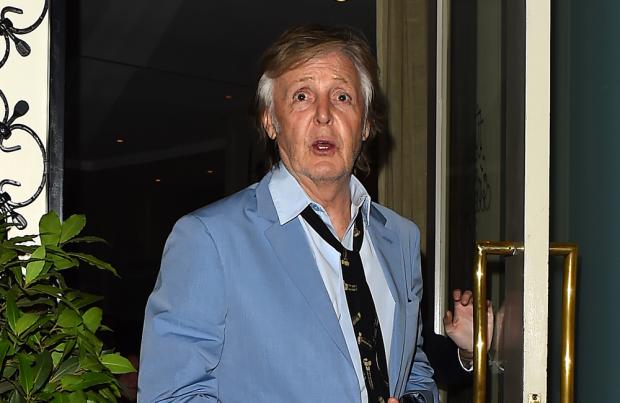 Stormzy sought advice from Sir Paul McCartney on being a better musician, so the Beatles legend gave him a piano lesson
Sir Paul McCartney taught Stormzy how to play the piano.
The 76-year-old Beatles legend was asked for advice by the grime star on how to improve his musicianship, so he gave him a "basic" lesson in tinkling the ivories.
He said: "Stormzy asked for advice. He's looking to advance his music.
"As a rapper, I thought he'd have words down, but there was a piano, so I showed him basic stuff -- how you get middle C, make a chord, a triad and, just by moving that, get D minor, E minor, F, G, A minor, and how that's enough for anyone."
The 'Norwegian Wood' hitmaker caused a stir with an unlikely collaboration with Kanye West and Rihanna on 'Four Five Seconds' in 2014 and he admitted he had no idea what the track would sound like, or even that it would feature the 'Work' hitmaker, until it was finished.
He told the Sunday Times magazine: "Working with Kanye, I'm sitting around the Beverly Hills bungalow, (strumming a slower riff than was used on the track).
"I originally thought we would sit down and [play something upbeat] 'Well, today's a good day!' And he'd go, 'Yes, it sure is.' And I'd go, 'Come on now, Kanye, we have gotta take a p**s!' Or whatever. But it turned out it wasn't like that. He recorded with his iPhone and, months later, I got this...
"I didn't even know we were connected to Rihanna!"
Despite his years in the music industry, Paul has never grown tired of his career.
He said: "It's never got to be like a job. I love it. You sit down and there's a black hole you pull something out of. Little things, chords, planets. And then you've got something, where there was nothing."