Vince Vaughn encouraged Mel Gibson to join Dragged Across Concrete
Bang Showbiz
4 September 2018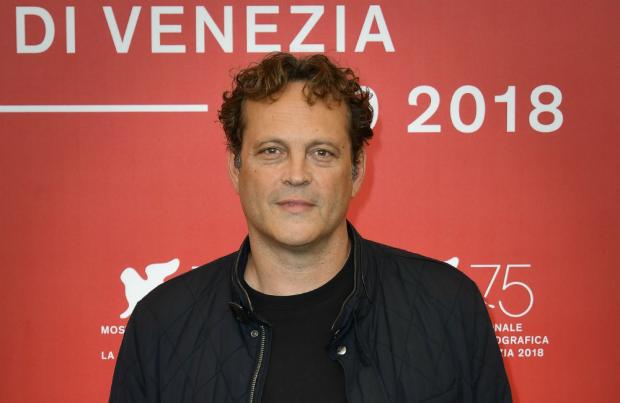 Vince Vaughn has admitted he played a small part in encouraging his 'Hacksaw Ridge' co-star Mel Gibson to sign up for their new movie 'Dragged Across Concrete'
Vince Vaughn played a part in encouraging Mel Gibson to sign up for 'Dragged Across Concrete'.
The 48-year-old actor stars alongside the Hollywood legend - who directed him in 2016 war film 'Hacksaw Ridge' - in the new thriller movie, and he spoke to the 'Patriot' actor beforehand about taking part in S. Craig Zahler's motion picture, so was delighted when he signed up to the project.
He said: "I had worked with Mel on 'Hacksaw' and had overlapped doing 'Brawl [in Cell Block 99'] with Zahler. He came and talked about this other movie, and Mel was the name that he recommended for the character of Ridgeman.
"They sent it to Mel, and I mentioned it to him. Thankfully Mel really responded to it. He's such a terrific filmmaker, and I think Zahler is such a terrific filmmaker."
Vaughn admitted shooting the movie was "a little easier" than usual because he had worked with Gibson and Zahler beforehand, and praised the director's "vision" on set.
Speaking at the Venice Film Festival, he added: "He [Zahler] really sets out with a vision and a story and he doesn't really compromise on that, in just the most inclusive way.
"He just knows what he wants to do. It was just really nice to share the set with those guys, and having a history with those guys makes the job a little easier."
'Dragged Across Concrete' - which premiered at the film festival on Monday (03.09.18) - sees police officer partners Brett Ridgeman (Gibson) and Anthony Lurasetti (Vaughn) turn to a life of crime, when they are suspended after a video of the pair using excessive force during an arrest airs on the news.