Join Charlie Brooker for a night 'Inside Black Mirror' in London this Nov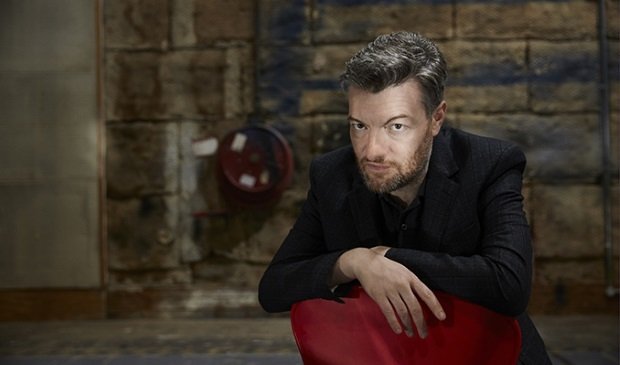 Co-creators to offer exclusive insight into the internationally acclaimed series
Charlie Brooker has announced a special evening dedicated to all things Black Mirror at London's indigo at The O2 on Thu 1 Nov. Inside Black Mirror with Charlie Brooker promises to be an insightful in-conversation style event detailing the show's major influences and creative processes. Charlie Brooker will be joined by co-creator Annabel Jones, on the night and tickets for the event are on sale now.
The international acclaimed dystopian satire explores contemporary issues through a series of sci-fi inspired plot lines which horror master Stephen King has described as 'terrifying, funny, intelligent...like the Twilight Zone, only rated R'.
The show, which aired on Channel 4 in 2011, quickly became an international hit and now features on Netflix in many countries around the globe. Black Mirror has run for four seasons across 18 episodes, with a confirmed fifth season in the pipeline for 2019. Directorial credits for the show include the likes of Jodie Foster, Jon Hamm, Bryce Dallas Howard and Joe Wright, among others.
In Nov 2012, the show won the accolade for Best TV Miniseries at the Emmys and in 2017 the fourth series was nominated for eight awards. The show has been dubbed one of the biggest and most original cult television programmes to emerge from the UK in recent years. Inside Black Mirror with Charlie Brooker comes inline with the release of Brooker's new book of the same name.
Inside Black Mirror with Charlie Brooker takes place at indigo at The O2 in London on Thu 1 Nov. Tickets are on sale now.