Sir Elton John Announces UK Farewell Tour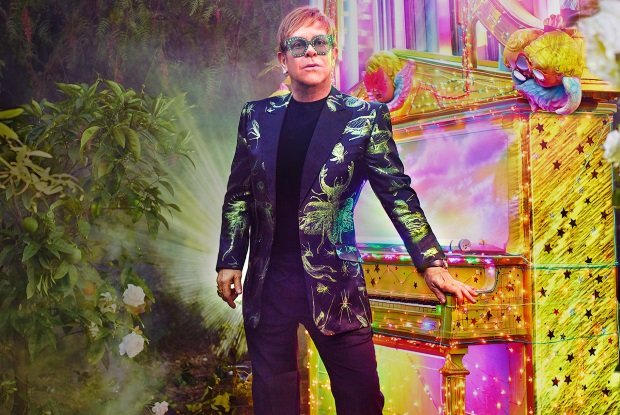 Musical legend and icon to say goodbye with Yellow Brick Road tour in 2019
Sir Elton John has today released news of the first UK dates of his farewell tour entitled Yellow Brick Road. The tour will come to stadiums across the UK next June. Elton is known as one of the world's most dynamic and distinctive performers who has sold out shows around the globe time after time and will no doubt do it again with his farewell tour next year. Tickets for the tour go on sale at 10am on Fri 14 Sep and fans can register as a Verified Fan to enter the ballot for limited presale tickets.
During his five-decades career he has amassed an outstanding portfolio of work including the release of 30 solo albums alongside numerous collaborative works on film and theatre scores. He has sold more than 300 million records globally, making him one of the best-selling music artists in the world. He has been awarded numerous accolades including Ivor Novello Awards, Brit Awards, Grammys and Academy Award and has been commended for his outstanding contribution to music and culture.
Rumours of where the final tour will call in the UK have been circulating for some time and Elton excited fans with the news today. He announced the tour in Jan 2018 and confirmed two dates at the 3Arena in Dublin earlier this year. Elton will play at 1st Central County Ground in Hove on Sun 9 Jun 2019 and at Cardiff City Stadium on Sat 15 Jun.
The star is set to play 300 concerts worldwide from Sep 2018, including the UK stint. His final curtain call is said to be in 2021.
Elton John Yellow Brick Road tour dates 2019:
Sun 9 Jun – 1st Central County Ground, Hove
Wed 12 Jun – 3Arena, Dublin
Thu 13 Jun – 3Arena, Dublin
Sat 15 Jun – Cardiff City Stadium
More dates to be announced.
Tickets for Elton John's Farewell tour go on sale at 10am on Fri 14 Sep.