An Audience with Simon Reeve UK tour, tickets on sale now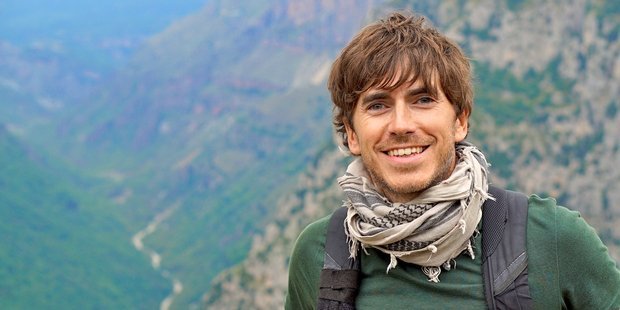 Join the world-famous journalist in conversation as he recounts tales from his adventurous career
Join Simon Reeve in conversation for his first ever theatre tour. An Audience with Simon Reeve will feature anecdotes and personal tales from the world-famous journalist as he recounts 15 years in the field. The tour kick starts in 2019, calling at a large list of UK cities throughout Mar-Apr and Sep-Nov. Tickets for the shows are available now.
Simon Reeve is an adventurer, New York Times bestselling author and TV presenter. He has travelled to more than 120 countries making multiple award-winning TV series for the BBC including Caribbean, Sacred Rivers, Indian Ocean, Tropic of Cancer, Equator, Tropic of Capricorn, Pilgrimage, Big Life Fix among others. His most recent series, Turkey and Russia,came out in 2017.
The presenter's first ever theatre tour promises to be fascinating, educational, inspirational and hilarious. Reeve's tales will be complemented by exclusive multimedia footage of his adventures, and attendees have the chance to put questions to him during a Q&A session that will follow the show.
The tour kick starts in Mar 2019 at the Barbican in London and continues throughout the year calling at a long list of UK towns and cities including Manchester, London, Southampton, Brighton, Dunfermline and Torquay along the way. The final show takes places on Wed 28 Nov at Shanklin Theatre.
Tickets for An Audience with Simon Reeve are on sale now.