Arenacross Tour returns for 2019, tickets on sale now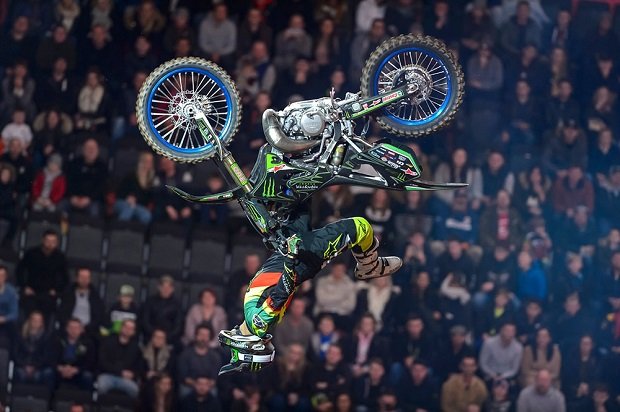 High speed extravaganza featuring world's most daring motocross racers and freestyle MX
The spectacular Arenacross Tour returns for 2019 with six fast-paced shows set to hit Belfast, Birmingham and Sheffield. Tickets for the shows are on sale now.
The shows promises jaw-dropping entertainment from the world's most daring indoor Motocross racers and Freestyle MX. The shows bring stars from across the globe to the UK for an epic display of daring stunts and races.
Arenacross is the UK's fastest growing indoor motocross racing event that gets bigger, louder, faster every year and 2019 will be no exception. With the championship title and huge jackpot up for grabs, attendees can watch as this year's the riders go head to head in the arena-sized dirt battlefield accompanied by epic light displays, lasers and pyrotechnics for one of the most energetic Arenacross tours to date.
The tour kicks off on Fri 18 Jan 2019 at The SSE Arena in Belfast continuing on to The Genting Arena in Birmingham, with the grand finale on Sat 16 Feb at The Fly DSA Arena in Sheffield.
Arenacross 2019 dates:
Fri 18-Sat 19 Jan – The SSE Arena, Belfast
Fri 1-Sat 2 Feb – Genting Arena, Birmingham
Fri 15-Sat 16 Feb – Fly DSA Arena, Sheffield
Tickets for Arenacross 2019 are on sale now.