The Dresden Dolls to perform at The Dome in London this October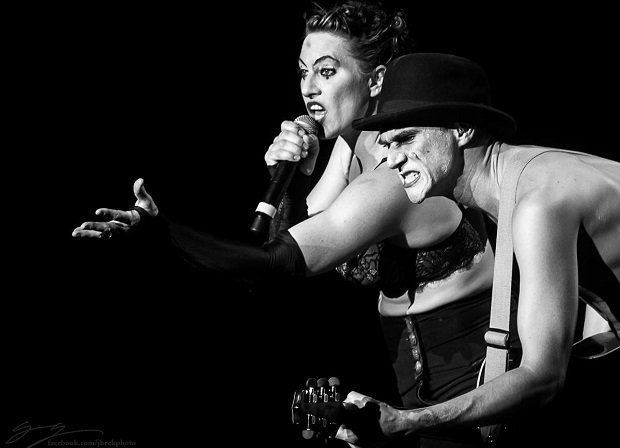 Punk cabaret duo return to the UK for first shows in twelve years, here's how to get tickets
The Dresden Dolls have announced they will perform at The Dome in Tufnell Park, London on Sat 27 Oct 2019 ahead of their two Halloween shows. Support on the night comes from Maxim & Mercury, Ruby Wednesday and Grace Petrie. Tickets go on sale at 3pm on Wed 3 Oct.
Made up of Amanda Palmer and Brian Viglione, the Dresden Dolls are a duo known for their cabaret/theatre-eque live performances. Since forming in 2000 the duo have been blending genres to create their signature theatrical rock-punk cabaret and neo-glam style that has gained them a cult following.
Their debut album came out in 2003 and was followed by the highly anticipated follow-up, Yes, Virginia in 2006.The album received immediate worldwide acclaim and marked the band's Billboard chart debut. Notable hits include: 'Sing', 'Half Jack', 'Coin-Operated Boy', 'Girl Anachronism' and 'Backstabber'.
In May the pair revealed news of two special Halloween shows that will go ahead at the Troxy venue in London on 30 Oct and 31 Oct. The shows sold out rapidly and due to demand the pair have added a further UK date at Tunfnell Park ahead of the original dates. The shows will mark the Dresden Dolls' return to the UK, where they have not performed together for 12 years.
Dresden Dolls will perform at The Dome in Tufnell Park, London on Sat 27 Oct. Tickets for the show are available from 3pm on Wed 3 Oct.