The Twilight Zone stage adaptation returns to the West End, presale tickets available now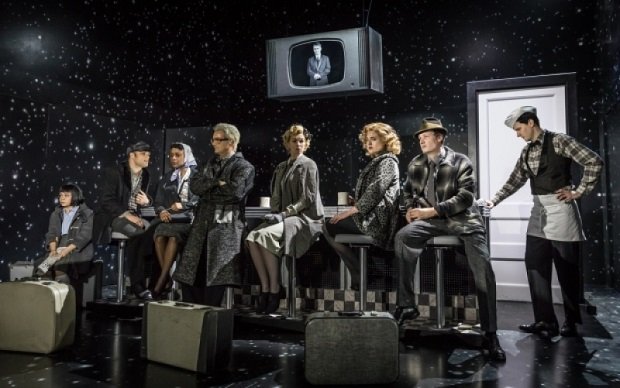 Stage magic and fantasy unite as the ordinary becomes extraordinary at London's Ambassador Theatre
Anne Washburn's stage adaptation of cult anthology television series, The Twilight Zone, returns to the West End stage next spring. The show will run at 4 March – 8 June 2019 at Ambassadors Theatre in London. Presale tickets are available now.
The CBS series originally ran for 156 episodes between 1959–1964 and was commended for its unique Kafkaesque portrayal of super natural occurrences that spanned the sci-fi, fantasy and horror genres.
Playwright Anne Washburn's adaption of the show originally premiered in late 2017 with a sell-out run at London's Almeida Theatre. After receiving multiple outstanding reviews the production returns for a limited West End run.
Focus of the production falls on eight episodes originally penned by Rod Serling, Richard Matheson and Charles Beaumont. In true Twilight Zone-fashion the play leads audience members on a chilling journey into the unknown, where the extraordinary is ordinary, the impossible probable. Attendees can expect an unpredictable evening of mystery, fantasy and the wonderfully weird.
The Twilight Zone runs at the Ambassadors Theatre in London from Mon 4 Mar - Sat 8 Jun. Limited presale tickets are available now.