London Blues Week lineup announced, here's how to get tickets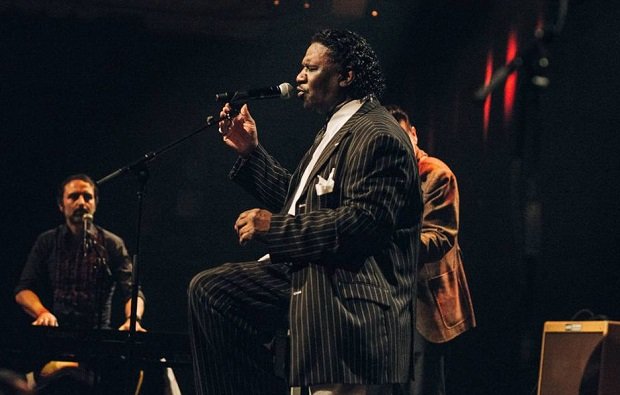 Annual week of live Blues Music returns to the capital with performances from Mud Morganfield, Chantel McGregor and more
London Blues Week will return for another year in 2019 running from Mon 14--Sat 19 Jan at The 100 Club in London. The event brings together a selection of the globe's best Blues artists for a week long spectacular that celebrates the genre and its musicians. Passes to gain entrance to all six live shows as well as tickets to individual performances are on sale now.
The 2019 event will mark the third year the festival has taken place in the capital. Previous artists to appear at London Blues Week include Joe Louis Walker, Bernie Marsden, Popa Chubby, Eric Sardinas, Stan Webb's Chicken Shack, Oli Brown, Climax Blues Band, Son of Dave, Deborah Bonham, Downliners Sect, Ben Poole, Stevie Nimmo and more. The 2019 lineup is as follows.
Chantel McGregor and Marcus Bonfanti, Mon 14 Jan.
Blues guitar prodigy Chantel McGregor released her debut album Like No Other in 2011 with it's highly-acclaimed follow up Lose Control in 2015.
Blues singer, songwriter and guitarist Marcus Bonfanti has been hailed as one of the finest British Blues musicians in recent years. He will bring his band, with special guest Paddy Miln to London Blues Week for the first time.
Book tickets for Chantel McGregor and Marcus Bonfanti.
Kim Wilson of The Fabulous Thunderbirds, Tue 15 Jan and Wed 16 Jan.
Kim is one half of the duo that co-founded Texan Blues band The Fabulous Thunderbirds, who celebrated their 45th anniversary this year. The band have earned a worldwide reputation as one of the finest live Blues bands in the world. Kim will be joined by Blues guitarist Billy Fynn and harmonica player Giles Robson.
Book tickets for Kim Wilson.
Sugaray Rayford, Thu 17 Jan.
Rayford is an American blues singer and songwriter who has released four albums to date and was nominated for four awards at the 39th Blues Music Awards in 2018.
Book tickets for Sugaray Rayford.
Ladies Sing The Blues, Fri 18 Jan.
Sharrie Williams, Sari Schorr and Lisa Mills make the lineup of this impressive all female collective. Sharrie Williams is a three time Blues Music Award nominee and 2012 Blues Album of the Year award winner. She will be joined by contemporary Blues-rock vocalise Sari Schorr and singer-songwriter Lisa Mills.
Book tickets for Ladies Sing The Blues.
Mud Morganfield, Sat 19 Jan.
The award-winning American blues singer and the eldest son of blues legend Muddy Waters. Mud's latest album They Call Me Mud came out in March of this year.
Book tickets for Mud Morganfield.
London Blues Week runs from Mon 14 - Sat 19 Jan 2019. Week long passes and tickets to individual performances are on sale now.