The Wonderful World of Disney On Ice: what characters to expect and how to get tickets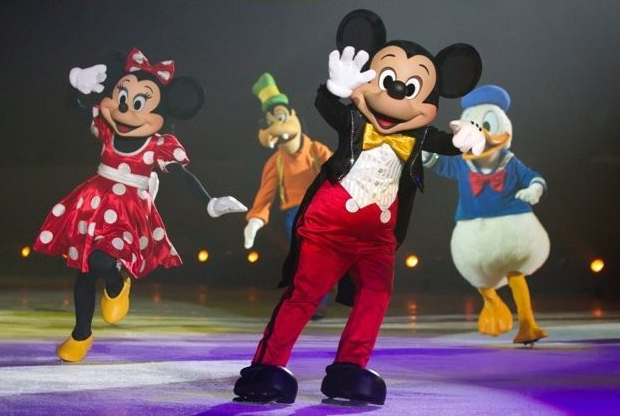 The smash hit on ice spectacular returns next spring, tickets are on sale now
Disney on Ice's latest show The Wonderful World of Disney will tour the UK throughout March and April 2019. The tour will call at major stadiums in Wembley, Aberdeen, Leeds, Birmingham, Glasgow, Liverpool and Cardiff. Tickets for all performances are on sale now.
Classic Disney and Pixar films will make up the show as dazzling stage design transports each arena into a new world scene by scene. Characters will skate through the outback of The Lion King, the icy kingdom of Frozen, as well as the depths of the ocean with Finding Dory.
Children and adults can expect to see over 50 Disney characters throughout the two hour spectacular and the current lineup includes:
Mickey, Minnie, Donald, Goofy, Simba, Pumba, Timone, Rafiki, Marlin, Nemo, Dory, Elsa, Anna, Kristoff, Buzz, Woody, Jessie, Ariel, Sebastian, Aladdin, Genie, Belle, the Beast, Cinderella, Prince Charming, Snow White and The Seven Dwarfs.
The tour will take to seven arena's across the UK with the first show stint running at The SSE Arena in Wembley from Wed 13--Sun 17 Mar 2019. Up to three shows will go ahead including morning, matinee and evening performances.
The Wonderful World of Disney 2019 dates:
Wed 13–Sun 17 Mar – The SSE Arena, Wembley
Wed 20–Sun 24 Mar – BHGE Aberdeen Arena
Wed 27–Sun 31 Mar – First Direct Arena, Leeds
Wed 3–Sun 7 Apr – Resorts World Arena, Birmingham
Thu 11–Sun 14 Apr –The SSE Hydro, Glasgow
Wed 17–Mon 22 Ap – Echo Arena, Liverpool
Wed 24–Sun 28 Apr – Motorpoint Arena, Cardiff
Tickets for Disney on Ice 2019 are on sale now.