Demian Bichir to star in Godzilla vs. Kong?
Bang Showbiz
18 October 2018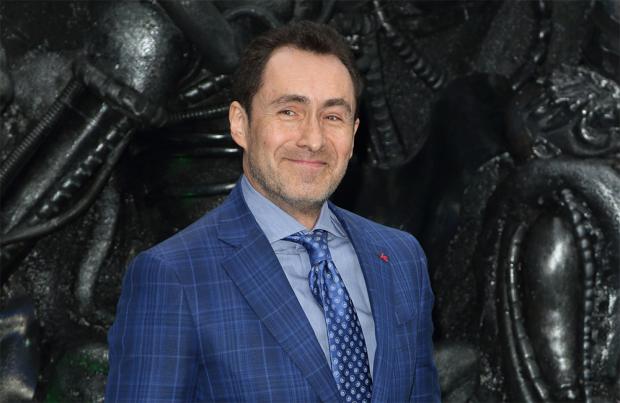 Oscar-nominated actor Demian Bichir is reportedly in talks to star in 'Godzilla vs. Kong'
Demian Bichir is in talks to star in 'Godzilla vs. Kong'.
The Oscar-nominated actor could star alongside Julian Dennison and Brian Tyree Henry in the Adam Wingard-directed movie, which will be the fourth instalment of the Godzilla-Kong cinematic universe, Collider reports.
Other members of the cast are rumoured to include 'Black Panther's Danai Gurira, as well as Millie Bobby Brown, Kyle Chandler and Zhang Ziyi.
As yet, though, only Julian and Brian have been confirmed as being part of the cast.
'Godzilla vs. Kong' will follow 'Godzilla', 'Kong: Skull Island', and the upcoming 'Godzilla: King of the Monsters', and has been given a release date of May 22, 2020.
Meanwhile, Demian previously admitted he's keen to take on a variety of challenges during his career.
The actor – who previously starred in 'The Hateful Eight' and 'The Nun' – explained: "You have to say no many times to find the right roles.
"You do get the same offers – once the industry sees you play, for example, a gardener, you will get a lot of offers to play a gardener. Very few people really have the imagination to picture you doing something different."
Demian also wrote and directed 'Un Cuento de Circo & A Love Song', which tells the story of a romantic who travels in search of love.
Reflecting on his experience of helming a movie, Demian explained: "I think there is a director in every actor. We see everything, and we pretty much always care about everything.
"If you direct your own film, then you get to make every decision and have all the responsibility on your shoulders. I was intrigued by how that would make [me] a better actor, and I think it did in many ways.
"I knew it was going to be a great experience, but I didn't know that I would love it so much."