John Krasinski is penning A Quiet Place sequel
Bang Showbiz
19 October 2018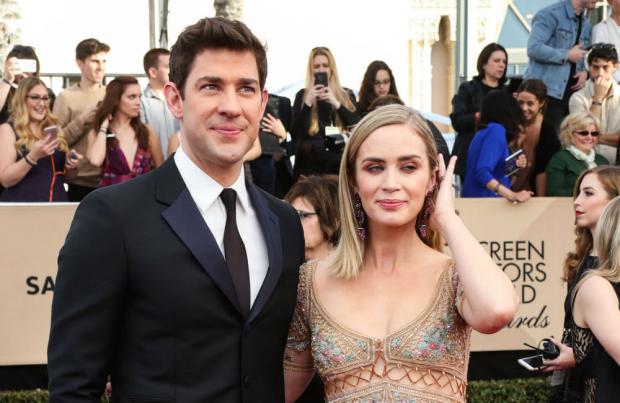 Hollywood star John Krasinski has revealed he is writing a sequel to 'A Quiet Place'
John Krasinski is writing a sequel to 'A Quiet Place'.
The 38-year-old actor – who directed and starred in the original movie alongside his wife Emily Blunt – has revealed that he's already turned his attention to writing a sequel to the hit film, which was released earlier this year.
John explained: "I had this small idea for a sequel, but I didn't think it would go anywhere. So, I said to the studio, 'Just go do the movie with somebody else.'"
However, John found it difficult to move past his own idea for the sequel – which he eventually revealed to producer Andrew Form of Platinum Dunes.
He told The Hollywood Reporter: "They heard some pitches, and I told Drew about this little idea. And he told me to think about it a little longer. And then I thought, 'This might really work.' So, I'm currently writing the sequel."
Despite the success of 'A Quiet Place', John previously admitted to being anxious about working with his wife.
The American star – who has kids Hazel, four, and Violet, two, with Emily – said: "We were both really nervous about it for exactly that reason. It can go one of two ways, and one of the ways is horrible.
"And so what I said was, let's approach it the way we approach our marriage, which is let's overly communicate about this stuff so that any problems we have remain small rather than huge."