Steve Mac: Westlife back with signature sound
Bang Showbiz
26 October 2018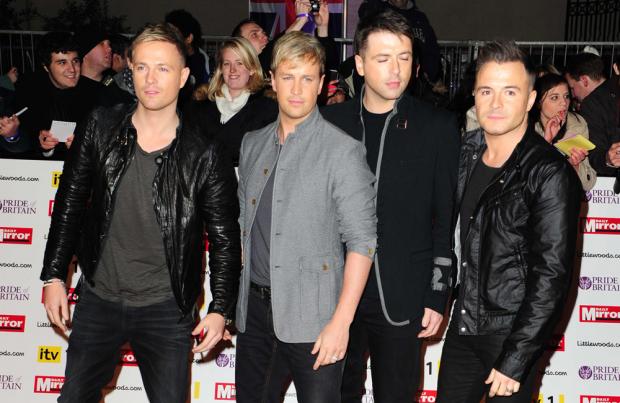 Songwriter Steve Mac has assured Westlife fans that the boys are coming back with an album packed with songs that have their signature sound
Steve Mac says Westlife are coming back with their signature sound.
The 46-year-old songwriter has penned several songs for the Irish boy band's comeback album and was one of the key players in their reunion following their split in 2012.
Steve insists fans of the boys – Nicky Byrne, Kian Egan, Markus Feehily and Shane Filan – should be excited about the new music as it will contain all the hallmarks of their past hits such as big "key changes" and "gospel choirs".
Speaking exclusively to BANG Showbiz, he said: "There's a few songs at the moment. We're not sure how many will end up on the album. It just was fantastic getting back with them and having that first meeting ... I wanted to get back in there and all the feelings came back and the key changes come out and the gospel choirs ... it's gonna be great!"
Steve desperately "wanted to do" the reunion because he recognises that his previous collaborations with the 'Flying Without Wings' hitmakers were the launchpad for his successful career in the music business which has seen him go on to work with the likes of Ed Sheeran, Little Mix, Leona Lewis and Anne-Marie.
And the studio maestro is fairly certain that the boys will be using their trademark stools when they hit the stage again next year.
He said: "I can't give it away but there may be some stools involved."
Westlife have added more dates to their comeback tour after tickets sold out in less than 10 minutes on Friday (26.10.18).
The tour will mark the group's 20th anniversary and 39-year-old singer Shane was quick to take to Twitter and thank their fans for their incredible support.
He tweeted: "We truly do have the best fans in the world.
He added: "First Croke Park gone in seven mins! I'm speechless. (sic)"