John Krasinski getting ready to shoot A Quiet Place sequel
Bang Showbiz
6 November 2018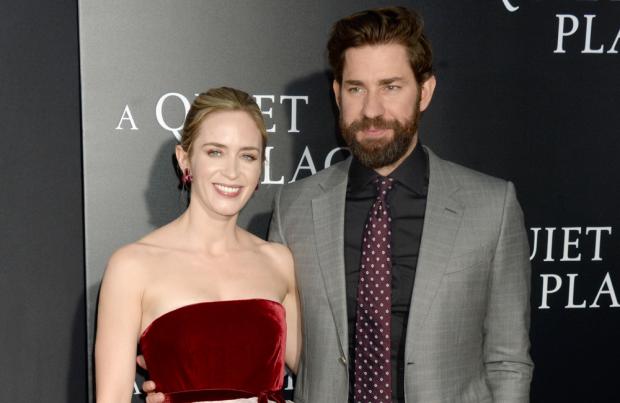 John Krasinski has revealed he is getting close to start shooting his sequel to his horror movie 'A Quiet Place'
John Krasinski is getting close to shooting his sequel to 'A Quiet Place'.
The 39-year-old actor directed and starred in the original horror movie alongside his wife Emily Blunt and he admits he is well into the writing process for the second film and he feels confident he has a great story to bring back his blind monsters.
Speaking to Variety at the 10th annual Hamilton Behind the Camera Awards, he revealed: "I'm writing it now. I've mapped out an idea and hopefully it's good enough to shoot ... Paramount's been unbelievably supportive and I'm just excited to have a second one and so we'll see how it goes."
Krasinski was at the ceremony held at Exchange LA to present a sound editing award to his sound editors on 'A Quiet Place' Erik Aadahl and Ethan Van der Ryn and he praised them both for the massive contribution they made to the success of his film.
He said: "Sound was everything to our movie. I couldn't have made this movie without them. Any sort of attention I get from the movie I owe to them. So I'm happy to be here for them."
Despite the huge success of 'A Quiet Place', Krasinski previously admitted to being very anxious about working with his wife Blunt for the first time.
The American star – who has kids Hazel, four, and Violet, two, with the British actress – said: "We were both really nervous about it for exactly that reason. It can go one of two ways, and one of the ways is horrible.
"And so what I said was, let's approach it the way we approach our marriage, which is let's overly communicate about this stuff so that any problems we have remain small rather than huge."