Alexander Skarsgard is a 'hero' in Godzilla vs. Kong
Bang Showbiz
6 November 2018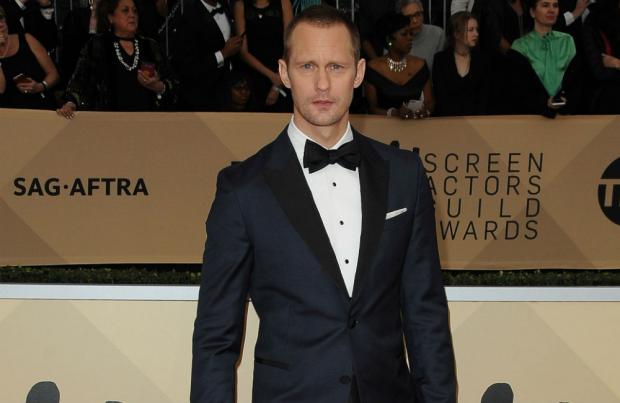 Alexander Skarsgard will play a "bad-ass hero" in the 'Godzilla vs. Kong' blockbuster
Alexander Skarsgard will play a "bad-ass hero" in 'Godzilla vs. Kong'.
The 42-year-old actor is starring in the upcoming monster head-to-head blockbuster – scheduled for release in 2020 – has teased he will be playing an "interesting" character who is catapulted into a "dangerous situation" he is unprepared for.
In an interview with SiriusXM's 'Entertainment Weekly Radio', Skarsgard said: "He's not an alpha, bad-ass hero, which I thought was quite interesting. He is thrown into this very dangerous situation and is definitely not equipped for it and that makes it a bit more interesting in my opinion than had he been a bad-ass dude. He's just a tiny, tiny human trying to survive between these two behemoths."
The Adam Wingard-directed movie follows on from Gareth Edwards' 'Godzilla' and Jordan Vogt-Roberts' 'Kong: Skull Island' and 'Godzilla: King of the Monsters', which is slated for release in 2019.
Skarsgard will be joined in the film by Julian Dennison – who starred in 'Deadpool 2' – and Brian Tyree Henry, as well as the Oscar-nominated Demian Bichir.
Millie Bobby Brown, Kyle Chandler and Zhang Ziyi are also part of the cast.
The Swedish actor also confessed that throughout the film his ultimate "goal" is to stay alive and "not get crushed" by the giant lizard or the mammoth ape and the star remains uncertain which monster would win in a brawl despite knowing the highly-anticipated script.
Skarsgard said: "Well I was kind of team Kong, but I thought Godzilla would take it, my money was on Godzilla but I like the ape.
"Working on the script, it's complicated things a bit, so I'm still on the fence and I haven't decided who I root for, not that it matters. My goal is to survive and not get crushed."