The Rocket Man: Sir Elton John Tribute comes to Edinburgh's King's Theatre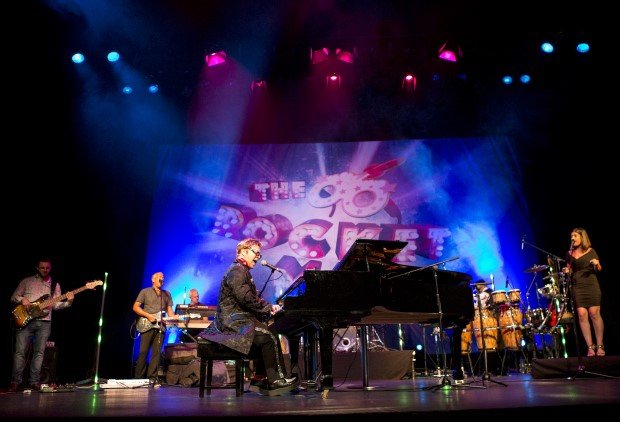 Show celebrating musical legacy of the multi-Grammy award-winning pop superstar comes to the venue next February
Tribute show, The Rocket Man, which celebrates the music of Sir Elton John, comes to Edinburgh's King's Theatre on Wed 27 Feb. Tickets for the show are on sale now.
The show charts the rise of the multi-Grammy award-winning pop superstar with a combination of performance, light shows and flamboyant costumes.
During his five-decades career Elton John has amassed an outstanding portfolio of work including 30 solo albums and numerous charted hits. The Rocket Man show aims to transport attendees back in time, spanning Elton's greatest hits from 1962 to present.
Songs that feature throughout the show include: 'Crocodile Rock', 'Philadelphia Freedom', 'Saturday Night's Alright for Fighting', 'Are You Ready for Love', 'I'm Still Standing, I Guess That's Why They Call It the Blues', 'Tiny Dancer', 'Your Song' and 'Rocket Man'
The Rocket Man tour will call at five venues ahead of next year's Edinburgh debut. Shows go ahead in Blackpool, Llanelli, Dorking, Barry and Cheltenham.
The Rocket Man full UK dates:
Sat 10 Nov – Viva, Blackpool
Fri 16 Nov – Y Ffwrnes, Llanelli
Wed 21 Nov – Dorking Halls, Dorking
Thu 29 Nov – Memo Art Cantre, Barry
Sat 19 Jan –The Everyman Theatre, Cheltenham
Wed 27 Feb – Kings Theatre, Glasgow
Tickets for The Rocket Man at King's Theatre Edinburgh are on sale now.