Sir Ian McKellen to celebrate 80th birthday with huge UK tour, get tickets for his one-man show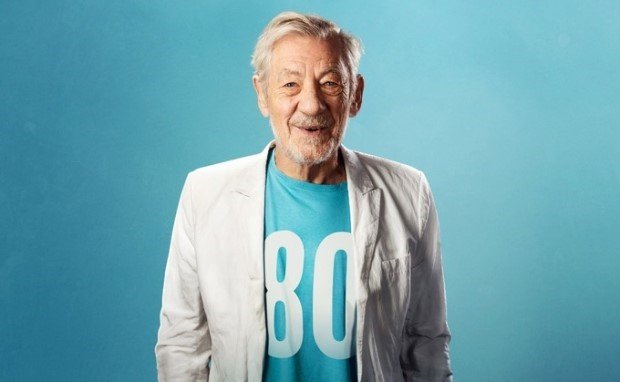 Across 80 dates the actor will perform in London, York, Brighton, Liverpool, Coventry and more
Sir Ian McKellen has announced he will celebrate his 80th birthday with a huge UK tour. The legendary actor will take his specially curated show to venues up and down the country from January to raise funds for regional theatres UK wide. Tickets for a selection of shows are on sale now.
The show will incorporate the actor's wide range spanning his roles from Gandalf to Shakespeare and will include anecdotes, acting and audience participation. The tour was inspired by McKellen's love and appreciation of regional theatres, hoping to give back to the establishments that helped to launch his career.
Speaking of the tour McKellen released the statement 'I'm celebrating my 80th birthday by touring a new solo show to theatres I know well and a few that I don't. The show starts with Gandalf and will probably end with an invitation to act with me on stage. In-between there will be anecdotes and acting. I open at my local arts centre in January and end up by August in Orkney. See you on the tour!'
McKellen has been acting on stage and screen since 1959. His portfolio of work ranges from roles in Shakespeare to sci-fi to appearing in the Pet Show Boys 'Heart' music video. A true acting great, he is the recipient of six Laurence Olivier Awards, a Tony Award, a Golden Globe Award, a Screen Actors Guild Award, a BIF Award to list but a few of the great actors accolades. McKellan was 1991 for his services to the performing arts.
The Ian McKellen on Stage tour kicks off on Fri 25 Jan at Isle of Dogs in London. The mammoth tour will call at 80 venues in the UK with throughout 2019 with shows in London, Folkstone ,Brighton,York and Aylesbury. The final show goes ahead on Sun 15 Sep at the National Olivier Theatre in London.
Tickets for a selection of Ian McKellen on Stage shows are on sale now.