Kylie Minogue announced as first artist for Edinburgh Castle Concerts, find out how to get tickets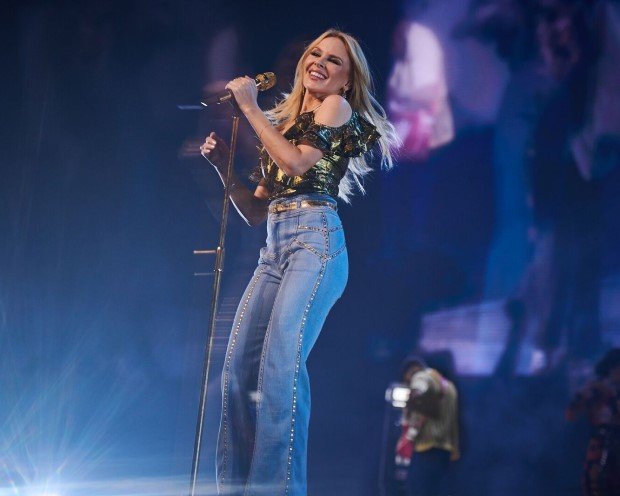 Iconic pop star brings globally-celebrated talent to the Scottish capital for the first time since 1991
The princess of pop, Kylie Minogue, has been announced as the first artist for 2019's Edinburgh Castle concert series. The international pop star will bring her globally-celebrated talent to the Scottish capital for the first time since 1991. The show takes place at Edinburgh Castle on Sun 14 Jul. Tickets for the show go on sale at 9am on Fri 16 Nov.
Each summer the Esplanade at Edinburgh Castle is transformed into a unique open air concert venue. Previous performers have included: Rod Stewart, Lionel Richie, Simply Red, Tom Jones, Paul Weller, Arcade Fire, Bryan Ferry and more. Kylie will perform with support from special guests to be announced at a later date.
Her latest album, Golden, was released earlier this year and debuted at No.1 in the UK Albums Chart. This marks the pop icon's sixth chart topping album to date. The record spawned recent singles 'Stop Me From Falling' and 'Dancing'. Fans can expect a career-spanning Castle Concert, as Kylie performs hits from her hugely successful back catalogue.
Nick Finnigan, Executive Manager at Edinburgh Castle said: 'Kylie Minogue's famous pop songs are sure to appeal to a wide audience and we look forward to hosting her next year when Edinburgh Castle once again transforms into the city's premier entertainment venue, with its stunning stage and unrivalled backdrop.'

Kylie will perform at Castle Concerts on Sun 14 Jul. Tickets for the show go on sale at 9am on Fri 16 Nov.