Ed Speleers won't be in Downton film
Bang Showbiz
12 November 2018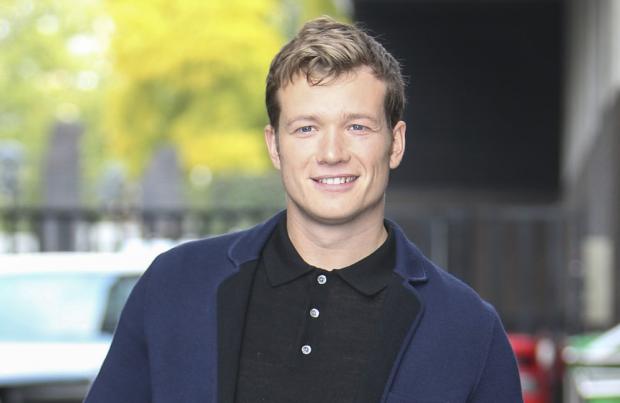 Ed Speleers has confirmed he won't be returning for the 'Downton Abbey' movie
Ed Speleers "didn't get the call" to be involved in the 'Downton Abbey' movie.
The 30-year-old actor appeared as Jimmy Kent in the period drama but left after the 2014 Christmas special when his footman alter ego was fired after being caught in bed with Lady Anstruther (Anna Chancellor) and he isn't upset not to have been asked to appear in the upcoming big screen spin-off because he doesn't think it would be "right" for his character to return.
Speaking on UK TV show 'Sunday Brunch', he said: "I didn't get the call, unfortunately.
"To be fair, I'm doing [stage show] 'Rain Man' so I wasn't able to do it. I don't think it would be right for my character to come back anyway."
Ed insisted he has no hard feelings as working on 'Downton' was an "amazing gig" for him "on both a personal and a professional level".
Ed's comments come after Lily James previously confirmed she wouldn't be back as Lady Rose MacClare because it would seem "far-fetched" to involve her alter ego.
She explained: "I'm sadly not, but I'm so excited for it -- I'm going to be front row.
"My character Rose moved off to New York, so it would be farfetched to bring her back.
"I would have loved to have come back for a scene, but for a movie it can't be like a Christmas special and it needs to be a focused storyline. There was no space for Rose."
Michelle Dockery, Laura Carmichael, Joanne Froggatt, Hugh Bonneville, Elizabeth McGovern and Dame Maggie Smith will all be reprising their roles for the film, while new additions to the cast include Imelda Staunton, Geraldine James, Simon Jones, David Haig, Tuppence Middleton, Kate Philips and Stephen Campbell Moore.
The 'Downton Abbey' movie is due for release in September 2019.