Fleetwood Mac add further London show to 2019 UK live dates, here's how to get tickets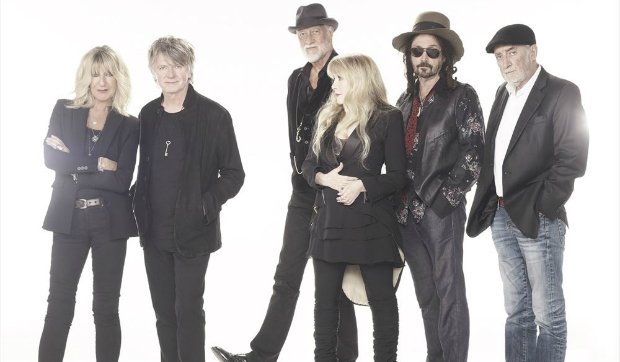 Rock and Roll Hall of Fame inductees add second date at Wembley Stadium
Last month legendary rock band Fleetwood Mac announced they'll perform in the UK in 2019 as part of their An Evening with Fleetwood Mac Tour. Originally set for just one night at Wembley Stadium the band have today revealed a further date that will go ahead on Tue 18 Jun 2019. Tickets for the show go on sale at 9am on Fri 16 Nov.
Having sold over 100 million albums worldwide Fleetwood Mac are one of the most successful recording artists of all time. The group are most known for their 1977 release Rumours, which reached at No.1 in the US and UK charts. The record, which features well known hits 'Go Your Own Way', 'Dreams', 'I Don't Want To Know' and 'The Chain', sold enough copies to reach diamond status in several countries, making it one of the best-selling albums of all time.
Throughout their career the band have released a total of 17 studio albums and an impressive 62 singles. The Rock and Roll Hall of Fame inductees are celebrated for their their extensive catalogue of works as well as their phenomenal live shows. Following 2015's sold out performances at The O2 in London the group are back for two nights in 2019.
Fleetwood Mac UK tour dates 2019:
Sun 16 Jun – Wembley Stadium, London
Tue 18 Jun – Wembley Stadium, London
Tickets for Fleetwood Mac live at Wembley Stadium on Tue 18 Jun go on sale at 9am on Fri 16 Nov.