Kate Bush replaces Rolf Harris on LP remaster
Bang Showbiz
15 November 2018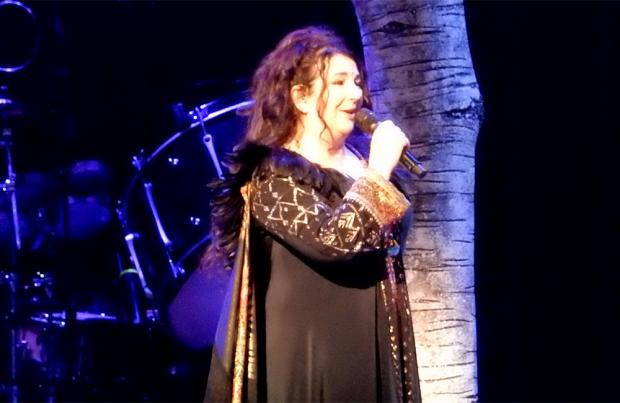 Kate Bush has replaced Rolf Harris on the remastered version of 'A Sky of Honey' after he originally appeared on her 2005 album 'Aerial'
Kate Bush has replaced Rolf Harris on the remastered version of her 2005 album 'Aerial'.
The singer has taken the disgraced entertainer and convicted sex offender – who was jailed in 2014 – from her track 'A Sky of Honey', and instead his singing and spoken word parts have been performed by her son Bertie.
Regarding the song on the CD and vinyl reissue of the LP, a spokesman for Katie confirmed: "The role of the painter has been taken by Bertie since the live shows, including the live album.
"This group of remastered albums is the definitive presentation of Kate's work to date."
Harris was found guilty of 12 counts of sexual assault in 2014, and it his voice is still on versions of the song available on streaming services.
The Australian also played the didgeridoo on the album, which he also did on her 1982 LP 'The Dreaming'.
It's not been revealed whether another musician will re-record those parts, or if the instrumentation will be left intact.
Meanwhile, 'Wuthering Heights' singer Kate's album 'The Sensual World' is one of a host of classic records getting a blue vinyl re-release in aid of UNICEF.
It's been announced that only 50 copies of each will be available, with one of them up for bid in an auction, and another going into a huge set including every LP.
The rest of the collection – including 'The Next Day' by David Bowie, 'That's The Spirit' by Bring Me The Horizon and Amy Winehouse's 'Back To Black' – will be available in a prize draw.
A selection of other albums featured are Coldplay's 'A Head Full of Dreams', Spice Girls' 'Spice' and 'Take The Crown' by Robbie Williams.