Muse wants Rolling Stones level of longevity
Bang Showbiz
20 November 2018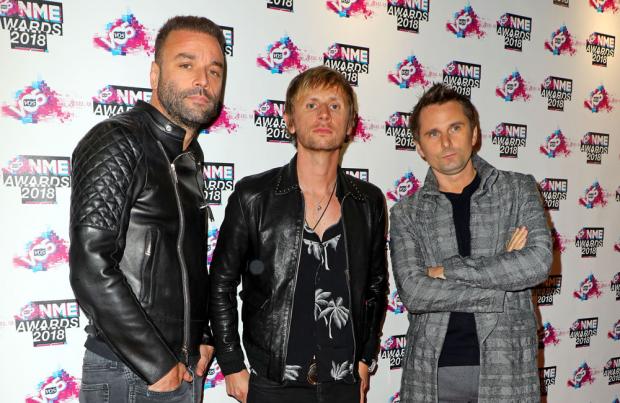 Muse drummer Dom Howard wants the band to emulate the longevity of the Rolling Stones, U2 and te Cure by staying together for at least another 15 years
Muse want to emulate the longevity of the Rolling Stones and stay together for at least another 15 years.
The 'Supermassive Black Hole' rockers – who released their debut album 'Showbiz' in 1999 – have just brought out their eighth LP 'Simulation Theory', and the trio has no plans to wind down.
Asked where the band would be in 15 years, drummer Dom Howard told iHeart Radio: "We'll see. We plan to stick around and carry on.
"I think we've always admired the bands that can do that, like The Cure or U2 or The Stones.
"Any of those bands that stick together, that's the hardest thing, to stay together. If we do that then we'll still make music."
While the Stones have been together for five decades, U2 and The Cure both formed 42 years ago, with all three acts continuing to delight fans around the world with live shows and new material.
While the rockers – completed by Matt Bellamy and Chris Wolstenholme – are looking ahead, there's also time to reflect as they confirmed plans for a box set to celebrate their early albums.
Dom added: "We're actually working on this package that we want to release, which is remastered versions of the first two albums.
"We're also working on this book which has really old photos and a story of... how we came about and musically got to where we did with 'Showbiz' and how that transitioned into 'Origin of Symmetry'.
"So, there's a package at work with silly photos and early recordings."