The 'David Bowie is' exhibition has been immortalised in virtual reality
Bang Showbiz
20 November 2018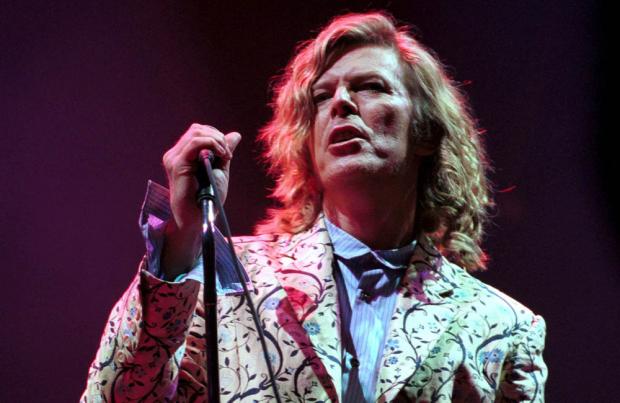 The record-breaking 'David Bowie is' exhibition at the V&A will be immortalised in virtual reality for an AR mobile app on iOS and Android
David Bowie has been immortalised in virtual reality.
The record-breaking 'David Bowie is' exhibition became the most visited touring exhibition in the history of the V&A, drawing over 2 million visitors across 12 cities and starting on January 8 – which would have been the star's 72nd birthday – the exhibit will be available as an Augmented Reality mobile app on iOS and Android.
The visual experience will grant access to the show's hundreds of costumes, videos, handwritten lyrics, and original works of art and the adaptation will enable the visitor to spend as long as desired on individual items and jump to others.
Treasured objects of the iconic musician such as musical scores, storyboards, handwritten lyrics, and even diary entries--will all be available to view in 3D in 360-degree detail.
The experience will be enhanced by an immersive audio experience featuring the 'Space Oddity' hitmaker's hit music and narration.
Earlier this year it was announced that the rock legend's 2000 Glastonbury headline performance is to be released in full for the first time.
The greatest hits set from the late performer is considered to be one of the festival's best ever Sunday night closing shows and it will be available from November 30 on DVD, CD, Vinyl and digitally.
Each format will include the full 21-song tracklist, which includes tracks such as 'Ashes to Ashes', 'Life On Mars?', 'Rebel Rebel', 'Heroes' and 'Let's Dance', and the DVD release will be the first time the concert has ever been seen in its entirety after previously having only ever been televised for 30 minutes.
The artwork booklets will also include notes from Caitlin Moran, photos of Bowie in his iconic 3/4 length custom Alexander McQueen frock coat and Bowie's tour diary, originally written for Time Out magazine.