Foo Fighters announced for Glasgow Summer Sessions 2019, find out how to get tickets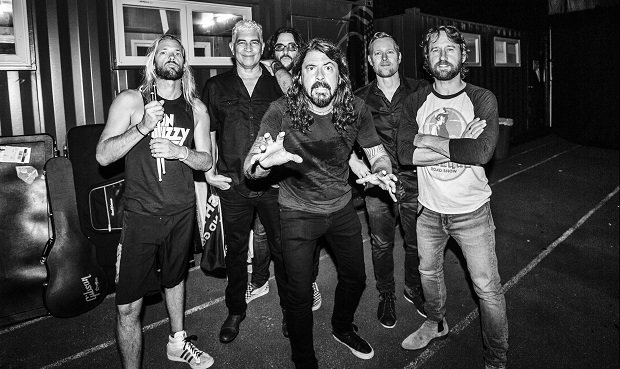 Bellahouston Park to welcome Foo Fighters in a rock-fueled festival lineup
It's set to be an rocking year for Glasgow Summer Sessions in 2019 as today Foo Fighters have been announced as the second headline act and will take to the stage at Bellahouston Park on Sat 17 Aug. Tickets for the show are available from 9am on Fri 23 Nov.
The announcement is the second in a series of shows spanning Fri 16–Sat 17 Aug 2019. The Cure play the Friday with support from Mogwai, The Twilight Sad and The Joy Formidable.
Over 20 years, the Foo Fighters have put out nine studio albums, with big anthems like 'The Pretender', 'Best of You', 'Times like These' and 'Everlong'.
A banner year for the band came in 2017 with new album Concrete and Gold warmly received by critics and debuting at number one on the Billboard album charts. Tracks such as 'Run', 'La Dee Da', and 'The Sky is a Neighborhood' have already become major fixtures in their live show.
As well as their chart topping catalogue of work, Foo Fighters are known for their energetic live shows, bringing spontaneity and enthusiasm to every sold old venue they perform in.
Geoff Ellis, CEO of DF Concerts said: 'To welcome Foo Fighters to Bellahouston Park for the first time is so exciting for music fans all over Scotland, as they are, to this day, one of the best festival headliners in the world. With their outstanding back catalogue, this is bound to be an unmissable show. '
Foo Fighters will play Glasgow Summer Sessions on Sat 17 Aug at Bellahouston Park. Tickets are available from 9am on Fri 23 Nov.