Ed Byrne to tour new show If I'm Honest..., tickets on sale now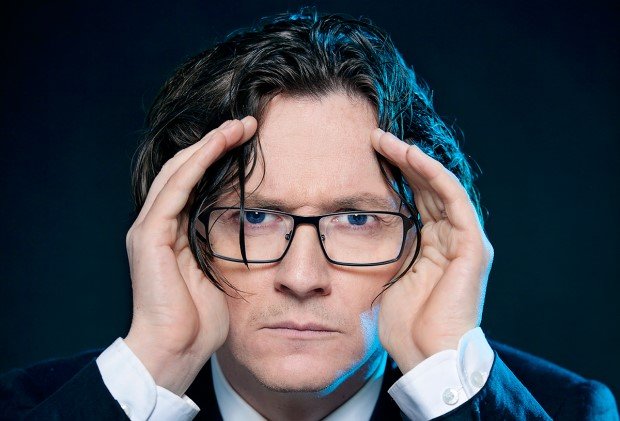 Irish comedian to tour the UK from September - December 2019
Comedian Ed Byrne has announced an extensive UK tour in support of his new show If I'm Honest… Tickets for the tour are on sale now.
The Irishman, known for his regular appearances on TV show Mock The Week, Live at the Apollo, and QI will head out of the road in late 2019.
The tour, which follows on from Spoiler Alert, has been branded a masterclass in observational comedy. For If I'm Honest..., Ed takes a long hard look at himself in an attempt to discover if he has any traits that are worth passing on to his children.
Ed will kick off the tour on Wed 18 Sep at the Radlett Centre before shows up and down the country well into December 2019. The final show of the tour takes place on Fri 13 Dec at York Barbican.
Ed Byrne Tour dates 2019:
Wed 18 Sep – Radlett Centre, Radlett
Thu 19 Sep – Huntingdon Hall, Worcester
Wed 25 Sep – Gatehouse Theatre, Stafford
Thu 26 Sep – Civic Centre, Trowbridge
Fri 27 Sept – The Stables, Milton Keynes
Tue 1 Oct – The Brindley Centre, Cheshire
Thu 3 Oct – Guildhall, Winchester
Fri 4 Oct – Guildhall, Winchester
Sat 5 Oct – Hertford Theatre, Hertford
Thu 10 Oct – Corn Exchange, Beford
Wed 16 Oct – Gordon Craig Theatre, Stevenage
Thu 17 Oct – Palace, Newark
Sat 19 Oct – Town Hall, Loughborough
Mon 28 Oct – Theatre Severn, Shrewsbury
Fri 1 Nov – Marine Hall, Fleetwood
Thu 7 Nov – The Capitol, Horsham
Fri 8 Nov – Dorking Halls, Dorking
Sat 9 Nov – Civic Hall, Bedworth
Tue 12 Nov – City Varieties Music Hall, Leeds
Wed 13 Nov – City Varieties Music Hall, Leeds
Thu 14 Nov – Apex, Bury St Edmunds
Fri 15 Nov – Hexagon Theatre, Reading
Sat 16 Nov – Albans Arena, St Albans
Tue 19 Nov – Lyceum Theatre, Crewe
Thu 21 Nov – Lawrence Batley Theatre, Huddersfield
Fri 22 Nov – Assembly Hall, Tunbridge Wells
Tue 26 Nov – Assembly Hall, Worthing
Wed 27 Nov – Hawth Theatre, Crawley
Thu 28 Nov – Floral Pavilion Theatre, Merseyside
Fri 29 Nov – Town Hall, Cheltenham
Sat 30 Nov – The Castle, Wellingborough
Wed 4 Dec – Lowther Pavilion, Lytham St Annes
Thu 5 Dec – Grand Theatre, Swansea
Sat 7 Dec – Charter Hall, Colchester
Tue 10 Dec – Pyramid and Parr Hall, Warrington
Thu 12 Dec – Winding Wheel, Chesterfield
Fri 13 Dec – Barbican, York
Tickets for Ed Byrne's If I'm Honest... tour are on sale now.